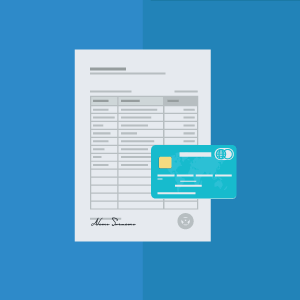 Privacy Policy
Autism Awareness Centre Privacy Statement The Autism Awareness Centre takes the issue of privacy very seriously. This policy is intended to help you understand how The Autism Awareness Centre collects, uses, safeguards and discloses the information collected on our website, at the point of conference registration, newsletter sign up, and book ordering. Although most changes are likely to be minor,…
Autism Awareness Centre Privacy Statement
The Autism Awareness Centre takes the issue of privacy very seriously. This policy is intended to help you understand how The Autism Awareness Centre collects, uses, safeguards and discloses the information collected on our website, at the point of conference registration, newsletter sign up, and book ordering.
Although most changes are likely to be minor, Autism Awareness Centre may change its privacy policy from time to time at Autism Awareness Centre's sole discretion. Your continued use of this site after any change in privacy policy will constitute your acceptance of such change.
Collection of Information
The information we collect generally includes: (1) personal information you supply, such as name, address, phone number, postal code, e-mail address and occupation (2) tracking information collected by cookies as you navigate through the website.
1. Information Collected From You
Visitors may generally browse public portions of the Autism Awareness Centre website anonymously without providing any personal information. However, Autism Awareness Centre asks for personal information in connection with registering for conferences. In addition, personal information will be requested in connection with purchasing products or services, requesting additional information, signing up for newsletters, submitting questions, commenting on the blog, or otherwise to participate in this website.
Accessing, Correcting, and Deleting Your Personal Information
We will take reasonable steps to accurately record the personal information that you provide to us and any subsequent updates.
You may request that we delete personal information about you that is inaccurate, incomplete, or irrelevant for legitimate purposes, or is being processed in a way which infringes any applicable legal requirements, by contacting us at webmaster@autismawarenesscentre.com.
At our election, instead of deleting such information, we may retain it with your comment or correction noted in our records. We may ask you to verify your identity and to provide other details before we are able to provide you with any information, correct any inaccuracies, or delete any information.
If you make purchases on the Autism Awareness Centre website you have elected to maintain an account with us. You may change, modify and delete any information gathered on your account by logging in with your username and password which you saved at the time of purchase.
We are unable to modify your account for you, but if you would like to have your account deleted please notify us at: webmaster@autismawarenesscentre.com
Your right to update, correct and delete your information is subject to our records retention policies and applicable law, including any statutory retention requirements.
2. Information Collected Through Technology
Primarily to tailor the website to your needs, Autism Awareness Centre collects information using technology, such as IP addresses and cookies.
For your convenience, we use cookies so you don't have to login every time you visit our website.
A cookie is a string of information that a website stores on a visitor's computer, and that the visitor's browser provides to the website each time the visitor returns. Autism Awareness Centre uses cookies to identify and track visitors, their usage of the Autism Awareness Centre website, and their website access preferences. Autism Awareness Centre visitors who do not wish to have cookies placed on their computers should set their browsers to refuse cookies before using Autism Awareness Centre's websites, with the drawback that certain features of Autism Awareness Centre's websites may not function properly without the aid of cookies.
Analytical Purposes: We use cookies from Google Analytics and other third party partners to analyze user activity in order to improve the website. For example, using cookies we can look at aggregate patterns like how many pages users visit, how long they visit, and what link brought them to our site. We can use such analysis to gain insights about how to improve the functionality and user experience of the website. This information is always anonymous. For more information on Google Analytics cookies, see the official Google Analytics page.
Other Use of Cookies: If you create an account with us then we will use cookies for the management of the signup process and general administration. These cookies will usually be deleted when you log out. However in some cases they may remain afterwards to remember your site preferences when logged out.
This site offers newsletter or email subscription services and cookies may be used to remember if you are already registered and whether to show certain notifications which might only be valid to subscribed/unsubscribed users.
This site offers e-commerce or payment facilities and some cookies are essential to ensure that your order is remembered between pages so that we can process it properly.
When you submit data to us through a form such as those found on contact pages or comment forms cookies may be set to remember your user details for future correspondence.
Children's Privacy – Age Of Consent
Our service does not address anyone under the age of 13 ("Children").
We do not knowingly collect personally identifiable information from children under 13. If you are a parent or guardian and you are aware that your child has provided us with personal information, please contact us. If we discover that a child under 13 has provided us with personal Information, we will delete such information from our servers immediately.
By using this site, you represent that you are at least the age of majority in your state or province of residence, or that you are the age of majority in your state or province of residence and you have given us your consent to allow any of your minor dependents to use this site.
Business Transfers
If Autism Awareness Centre, or substantially all of its assets, were acquired, or in the unlikely event that Autism Awareness Centre goes out of business or enters bankruptcy, user information would be one of the assets that is transferred or acquired by a third party. You acknowledge that such transfers may occur, and that any acquirer of Autism Awareness Centre may continue to use your personal information as set forth in this policy.
Security Measures
The security of your personal information is important to us, but remember that no method of transmission over the Internet or any method of electronic storage is 100% secure. While we strive to use commercially acceptable means to protect your personal information, we cannot (no one can) guarantee its absolute security.
Specifically: If you provide us with your credit card information, the information is encrypted using secure socket layer technology (SSL) and stored with a AES-256 encryption. We follow all PCI-DSS requirements and implement additional generally accepted industry standards.
Spam Protection and Commenting Policy
We analyze the comments on the Autism Awareness Centre blog, potentially containing users' personal data, with the purpose of filtering it from parts of traffic, messages and content that are recognized as SPAM. We moderate the blog so that comments which we perceive as inflammatory, which are medically inaccurate or misleading, or which are hateful or disparaging are removed.
Third Party Services
Once you leave our store's website or are redirected to a third-party website or application, you are no longer governed by this Privacy Policy or our website's Terms of Service.
Third party services have no access to any information we collect. Ever.
Disclosure
We may disclose your personal information if we are required by law to do so.
For example, we may provide your personal information in response to a search warrant or other legally valid inquiry or order, or to an investigative body in the case of a breach of an agreement or contravention of law, or as otherwise required by law.
We may also disclose personal information to assist us in collecting a debt owed by you, or otherwise where necessary for the establishment, exercise or defence of legal claims.
Consent
How do you get my consent?
When you provide us with personal information to complete a transaction, verify your credit card, place an order, arrange for a delivery or return a purchase, we understand that you consent to our collecting it and using it for that specific reason only.
If we ask for your personal information for a secondary reason, like marketing, we will either ask you directly for your expressed consent, or provide you with an opportunity to say no through an opt-in and opt-out process.
How do I withdraw my consent?
If after you opt-in, if you change your mind, you may withdraw your consent for us to contact you, for the continued collection, use or disclosure of your information, at anytime, by contacting us at webmaster@autismawarenesscentre.com or mailing us at:
Autism Awareness Centre
56 Sussex Crescent SW,
Calgary, AB, T2W 0L5,
Canada
Contact
If you would like to: access, correct, amend or delete any personal information we have about you, register a complaint, or simply want more information, contact our Privacy Compliance Officer at webmaster@autismawarenesscentre.com or by mail at
Autism Awareness Centre
Privacy Compliance Officer
56 Sussex Crescent SW,
Calgary, AB, T2W 0L5,
Canada