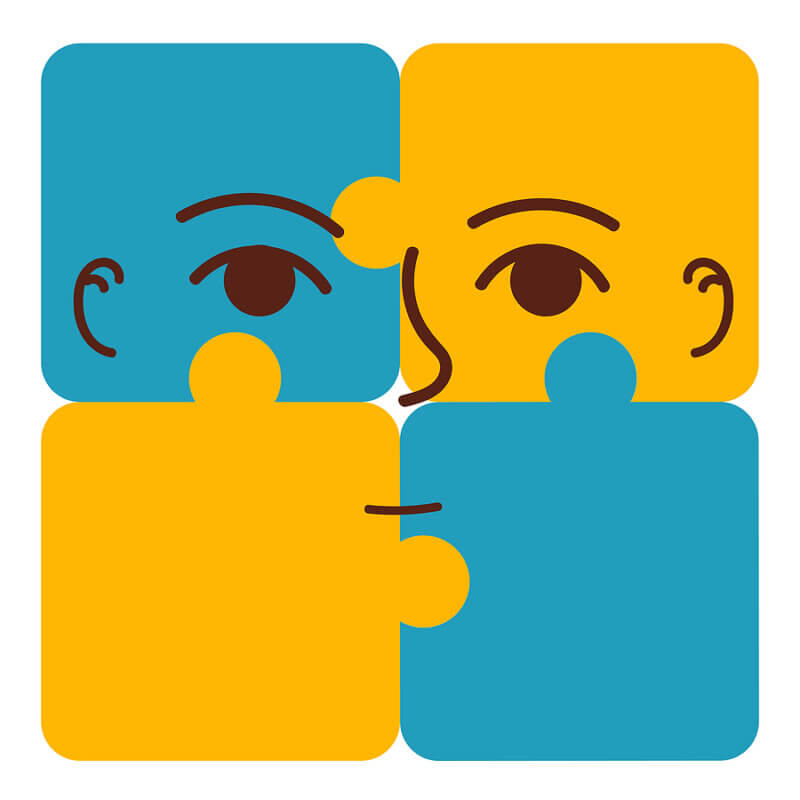 Am I Autistic? A Guide to Diagnosis for Adults
With the availability of  information about autism spectrum disorders (ASD) on the internet and other media sources, some adults may start to question whether they have ASD. The path to self-discovery may start when your child is diagnosed (this happened to my friend, Judy Endow), someone in your life may point out that you have some ASD traits, or you take an online ASD test which says you are likely autistic.
It's not uncommon to receive a diagnosis in adulthood. Not as much was known about autism over 30 years ago, diagnostic testing has changed, and we are still struggling today with identifying women. Because ASD characteristics are becoming more known to the general population, undiagnosed adults are becoming aware that these characteristics explain their significant life-long experiences and struggles. Strong academic performance did not necessarily result in gainful employment. There have been problems expressing emotions, socializing, maintaining relationships, or on-going mental health issues such as anxiety or depression.
A New Understanding Of ASD
After reading and researching ASD and feeling certain this information describes yourself, you may experience an identity shift towards one that is autistic. Reflecting back on moments in your life, you may view things that happened in a different context, through the lens of autism. Retelling the story of your life may now have the ASD perspective. Remembering your stories, reflecting on them, and receiving feedback will change your narrative. This process of self-discovery helps to make sense of what's happened in your life – how having ASD has shaped the way you think, react and feel. Maybe some of the confusion is gone, you understand yourself better, and in time you can share this discovery with people you trust.
This new identity may also cause feelings of loss, resentment or anger. It's OK to feel this way as this is a life changing event and it can feel overwhelming. Try to think about the positive things such as your strengths. People continue to grow, change and adapt throughout their lifespan. You can learn new skills and find new ways to do things that may make life easier and more comfortable.
Do I Need An Autism Diagnosis?
Some adults may question whether they need a diagnosis later in life. Some people self-identify as autistic without receiving an official diagnosis. It's a personal decision. What can be helpful in receiving the label is access to supports and services that may not be available without a diagnosis, i.e. an income support program that provides additional income if mental health issues prevent being able to work full time. Maybe you need a job coach, a support person to look in on you a couple of times a week, specialized mental health services, or supports in the workplace. A diagnosis can also provide peace of mind and validation that indeed, you do have ASD.
Self-diagnosis in the adult autism community is widely accepted. You can join a support group or get together with other ASD adults without a formal diagnosis. Pursuing a diagnosis can be expensive as most health plans won't cover the cost and it can be difficult to find a professional who is adept at providing an adult diagnosis.
Assessment for Autism Diagnosis
A formal diagnosis is done by a psychologist, psychiatrist, or neuropsychologist who does adult ASD assessments. A good place to start to find such a person is through your local autism society or by contacting the governing body for that profession. Most have a college or association and they may be able to provide you with some names of people in your area. You can also ask around, maybe through members of a support group. How did they get their diagnosis – who did it? If there is a local university or medical teaching hospital, there may be a psychology department you can be referred to.
If a formal assessment is too expensive, contact the local autism society or services organization to see if they have someone on staff or a consulting psychologist. Some universities, hospitals or clinical centers offer assessments by supervised graduate students who need practical experience in diagnosing. If you are in on-going therapy for other issues, a therapist may suggest the possibility of ASD and be willing to give a diagnosis.
Keep in mind that there is no standardized screening tool tailored to adults that is universally endorsed. Some of the autism tests specifically designed for adults are: ADOS 2 Module 4, ADI-R, 3Di Adult, OCI-R, AFQ, SRS 2, RAADS-14, AdAS Spectrum.
What to Do Next After Receiving an Adult Autism Diagnosis
I have written about what to do after receiving an adult diagnosis so please consult this article for guidance. There is also the decision on who should be told about the diagnosis. I've written an in-depth blog about that.
If you want to be in a support group, contact your local autism society to see what they offer for adults. There are also on-line support options available. Here is a list of the groups on Facebook.
Here is a list of ASD resources and articles specific to women:
Autistic Women & Nonbinary Network (AWN) 
Scottish Autism Online Support Programme for Autistic Women and Girls
Article  – Asperger and Autism Spectrum: Women and Girls
The path to adult diagnosis is not an easy one and can have many challenges. Awareness and information around receiving an adult ASD diagnosis is improving, though. There are ways to connect with others and find support. Reach out and explore the many resources that are listed in this post. Read the insights of other adults on the spectrum. You will find that you are not alone.
Editorial Policy: Autism Awareness Centre believes that education is the key to success in assisting individuals who have autism and related disorders. Autism Awareness Centre's mission is to ensure our extensive autism resource selection features the newest titles available in North America. Note that the information contained on this web site should not be used as a substitute for medical care and advice.