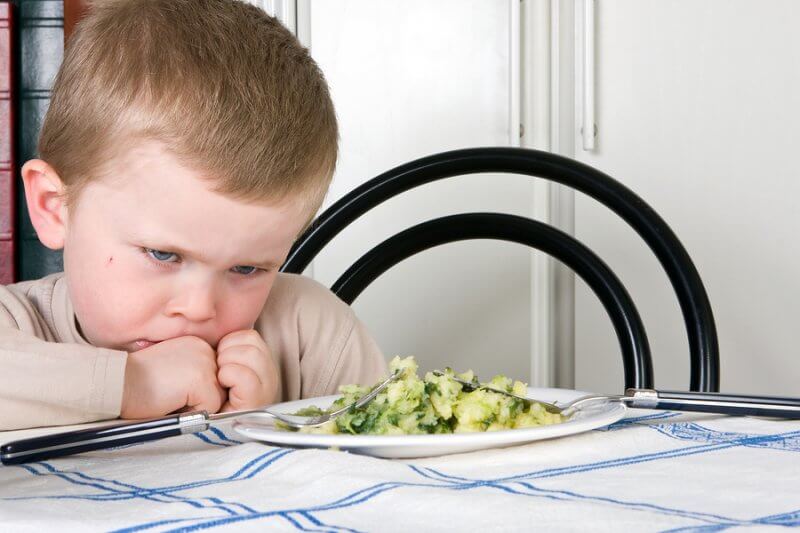 Food, Glorious Food – Expanding the Diet of Individuals with ASD
I receive a lot of mail on the subject of diets. Parents are concerned about a child who eats very few foods, never want fruits or vegetables, or eats from only one food group like carbohydrates. Educators feel concerned when they see a student eating processed foods at school which can result in energy spikes and crashes. The subject of food is fraught with emotion because it's impossible to make a child eat something they don't want to. Everyone worries if the child is getting enough nutrition for optimal development on a limited diet .
We know gut inflammation is a reality for many of these children as well as food intolerances. If a child has gut pain but can't express what is wrong due to interoception problems or communication difficulties, we may see challenging behaviors such as sleep issues, mood swings, emotional outbursts, or periods of high energy and not understand the reason why.
An acquaintance of mine, Dr. Bonnie Kaplan, was awarded the Rogers Prize in Complimentary Medicine for proving that treating mental health challenges (explosive rage, mood symptoms, and anxiety) with balanced, broad-spectrum nutrient treatment formulas was more effective than using a single nutrient to treat these symptoms. She also provided the initial ground-breaking data that showed that treatment with carefully constructed formulations of broad-spectrum micronutrients could be used instead of psychotropic drugs to treat bipolar disorder and attention deficit hyperactivity disorder (ADHD). Dr. Kaplan's focus on the importance of improving nutrient intake to prevent and treat psychiatric symptoms is further proof of how important a well rounded diet is.
I am all too aware of the diet dilemma. Both my son (22) and daughter (20) have had very limited diets for many years. Even giving them daily supplements, I still worried about what they were eating. I tried many times to introduce new foods with no success. All of that changed for my son, Marc, at the age of 16. He now eats a very broad diet filled with fruits, vegetables, meat and some gluten free carbohydrates.
How Did I Get My Children With ASD To Expand Their Diets?
1)Repeated Exposure
When Marc was 13, he began to work at a local Farmer's Market every Tuesday. He was exposed to vendors selling all kinds of produce in a sensory friendly environment. The market was outdoors in natural light with no loud music. The produce displays were small and each vendor only had a few items in their stalls. Marc began to connect with the vendors and feel a sense of pride working at this job. He was then more open to trying foods he had seen "at work".
Marc now volunteers at a food bank. He does the shopping, shelving and categorizing of these items. This has exposed him to an even wider variety of foods and he sees these food repeatedly as the shopping list stays fairly similar every week. This combination of working and associating certain foods with work has increased his acceptance of even more foods. Seeing the same foods every week has made them familiar, and it has been a discovery on his own terms without parental input.
2)Growing and Cooking Food
Becoming more involved with the growing and preparation of food can create a connection to it. I enrolled Marc in a horticulture class in August. Students are involved in the growing and harvesting of the produce. They make something fresh to eat each class. Marc now loves potato salad. Last month, he ate kale salad with goat cheese. He wants to do what the rest of the rest of the class is doing. He feels connected to the food he is eating after picking it, washing it, and preparing it.
My daughter, Julia, has an at home baking program and also bakes for an organization's weekly meetings. While she still only eats a few things that she bakes, she is getting a chance to handle a wide variety of ingredients like eggs, salt, butter etc. She takes great pride in what she bakes. It also helps to connect her socially with the people she is baking for. In time, she may get more adventurous with eating different foods after repeated exposure on her own terms.
3)Trying Foods in Other Forms
Sometimes a food will be more readily accepted and tried in another form. Often an aversion is not to the taste of the food itself but to some other aspect such as presentation or texture. Some people prefer cooked produce to raw or vice versa. Julia won't eat a fresh tomato, but she will eat tomato sauce on pasta. People are often fussy about eggs – I would never eat a poached egg but love them scrambled or in an omelette. Try experimenting with food in different types of presentations. Marc now loves a stir fry with a wide variety of veggies in it including peppers and zucchini – foods I though he would never eat.
4)Improving Oral Motor Difficulties
Oral motor difficulties can interfere with eating. If a child is having trouble chewing food into a ball in order to swallow it, food made be rejected. Marc used to have this problem with meat. Be observant on how food goes into the mouth. Marc puts everything in sideways to make contact with this molars first, so eating chicken wings is impossible or corn on the cob which require contact with the front teeth. I do offer chicken and corn in other forms and they are eaten.
There are exercises and activities to improve oral motor difficulties. The oral motor skills to work on are awareness, strength, coordination, movement, and endurance of the lips, cheeks, tongue, and jaw. When these skills improve, speech and eating develop.
5)The LILA Principal in the Kitchen
I've written about the LILA Principal – Leave It Lying Around – to foster self-discovery and independence. Store food in clear containers. Label cupboards and shelves with visuals. Organize foods in categories and create some kind of system that makes sense to the child. We have a snack drawer where all the snack foods are kept. Have foods prepared ahead of time like cut up vegetables or cut cake into squares to make it easy to just grab and eat. Make things more enticing or that appeal to an interest. Does your child have a favorite shape or color? Do they have a favorite object or item that you could place the food near? Maybe Thomas the Tank Engine could sit on the edge of a bowl with apple slices.
Marc tried strawberries for the first time after hearing a song called Winter Berry from Bear in the Big Blue House. We were in a restaurant for breakfast and there were berries on the plate. I thought Marc would not be happy seeing this intrusion but to my surprise, he picked up a strawberry, placed it in the palm of his hand, and sang the Winter Berry song. At the end, he popped the strawberry into this mouth and a berry lover was born.
Where to Get Help For A Child That Struggles With Eating
If your child struggles with eating, seek a consultation with a speech language pathologist or occupational therapist. They can provide an assessment and make recommendations for strategies to help improve feeding skills. Dieticians can also help with increasing nutrient intake and reshaping the diet.
Broadening the diet takes time, patience and creative thinking. What has worked for my children may not work for another child, but these are a few things to think about in this process. Be patient because you never know when the day for change will come. I waited for 16 years but sowed the seeds for change previously for many years.
Recommended Reading
Food Refusal and Avoidant Eating in Children, Including Those with Autism Spectrum Conditions: A Practical Guide for Parents and Professionals
Improving Speech and Eating Skills in Children with Autism Spectrum Disorders – An Oral Motor Program for Home and School
Just Take a Bite: Easy, Effective Answers to Food Aversions and Eating Challenges
What to Feed an Asperger: How to go from 3 foods to 300 with love, patience and a little sleight of hand
Editorial Policy: Autism Awareness Centre believes that education is the key to success in assisting individuals who have autism and related disorders. Autism Awareness Centre's mission is to ensure our extensive autism resource selection features the newest titles available in North America. Note that the information contained on this web site should not be used as a substitute for medical care and advice.