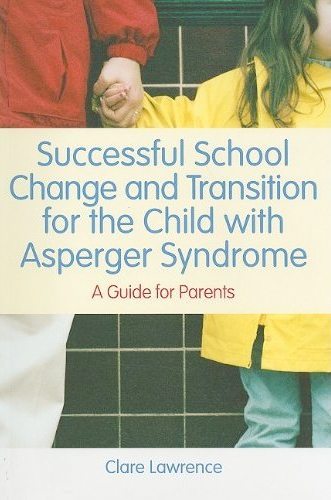 Successful School Change and Transition for the Child with Asperger Syndrome
Moving to a new school can be a daunting prospect for the child with Asperger syndrome, and parents are often left feeling powerless to help prevent the anxiety and loss of confidence which may ensue.
Clare Lawrence's new book provides parents of children with Asperger syndrome with practical advice on how to prepare their child for moving to a new school, and how to help make the transition as smooth as possible. A wide range of material is covered, including useful guidance on choosing the right school, supporting the child during the period prior to the move, and identifying and practising the different social rules and expectations of the new school. Strategies covered in the book include working out a transition time-line, identifying a named adult and 'safe haven' at the school, and effective communication between parents, teachers and support staff.
This clear and accessible book will be an invaluable resource for parents of children with AS who are moving to a new school, and will also be of interest to the teachers and education professionals who work with them.