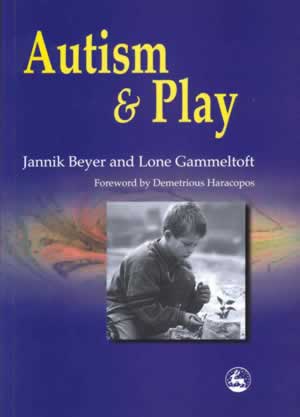 Autism and Play
Many children on the autistic spectrum seem to be at a very early developmental stage in their play, which tends to be less spontaneous, exploratory and varied than that of other children. This accessible handbook describes different play sequences which encourage the integration of social, emotional and cognitive development in autistic children. The easy-to-follow play strategies focus on the four key skills of visualizing, imitation, mirroring and turn-taking.
The book is illustrated throughout with photographs, and includes a questionnaire for observing and assessing play interventions as an appendix. The authors combine an accessible developmental approach with practical tried-and-tested play strategies. Autism and Play will enable parents to nurture their children's social and cognitive development, and will inform the practice of professionals working in close contact with children on the autistic spectrum.
Jannik Beyer, PhD is a psychologist and Director of broendagerskolen, a special school for autistic children. He is a member of the board of directors of the Danish Association of Special Schools and Treatment Centres for Autistic Children. Lone Gammeltoft is a speech and language therapist and teacher at the broendagerskolen. Both authors have been working with children with autism for more than twenty years.