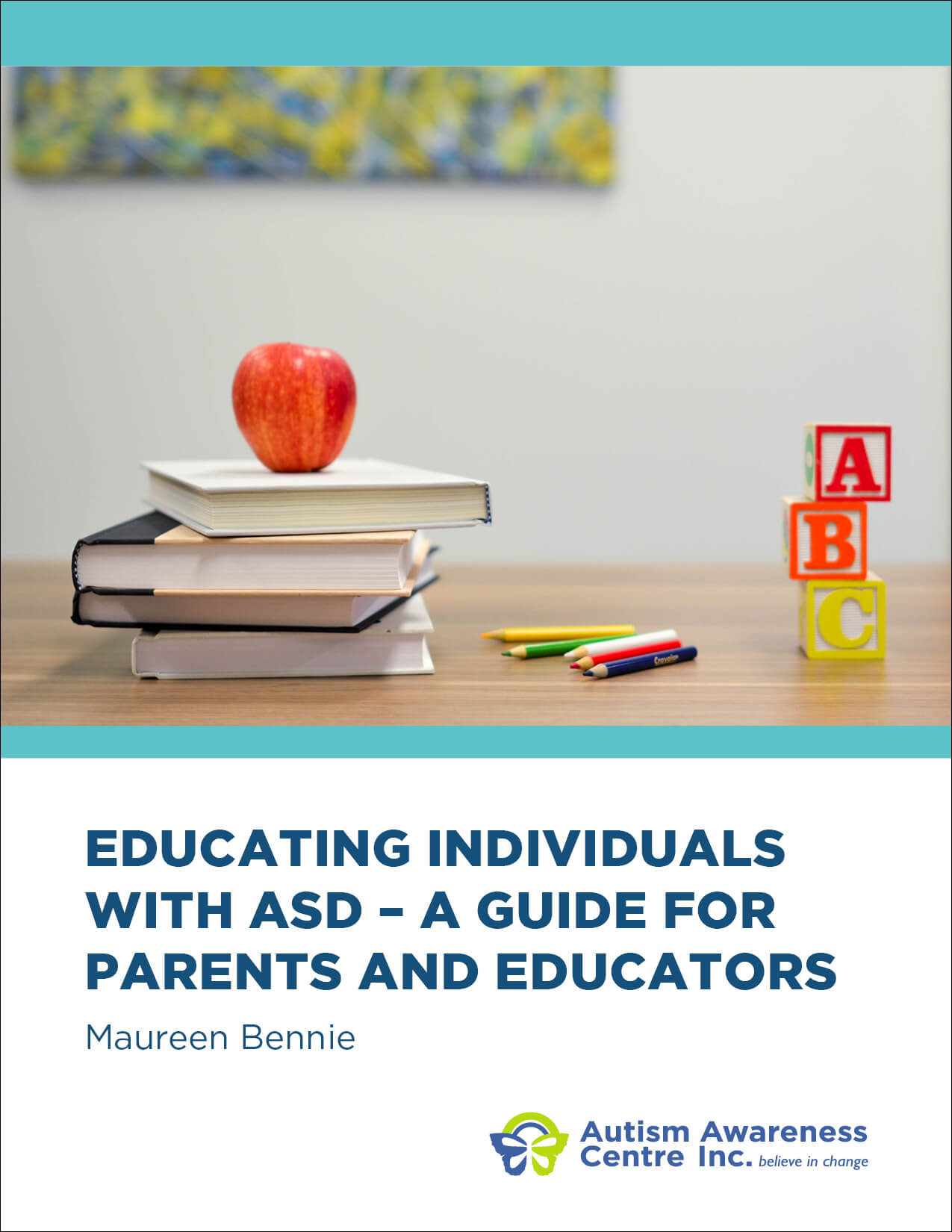 Educating Individuals with ASD – A Guide for Parents and Educators E-Book
Receiving a good education is an essential part of a person's development. Education not only provides a foundation in academics, but also in social, emotional, and life skills.
Children with autism spectrum disorder experience some unique learning challenges. The correct accommodations, modifications and supports can help a child thrive and grow in an educational setting. It is important to understand the factors that impact learning and skill acquisition in order to plan and develop the right materials.
Parents are an integral part of a child's education. It takes a team to support a child with exceptional learning needs. Open communication and cooperation provides information and feedback for parents and the teaching staff. Parents spend the most time with their children and can provide insight into how they function and perceive the world. Parents are also their child's advocate, making sure their child is getting the support they need in order to be successful.
Teachers have the role of guiding and supporting a child in the classroom. They need to understand the autism diagnosis. The curriculum may have to be modified for students with autism or changed altogether to make achievable goals. The prime goal is to make the curriculum meaningful and accessible to a child with autism, which can require a lot of thought and creativity in an inclusive classroom.
Learning for educators is on-going and lifelong, just like it is for students. It is important to keep acquiring new knowledge and shedding those notions that are no longer working. We are fortunate to live in a world where information is accessible and training/courses are available through the click of a mouse. We can communicate globally, collaborate and share best practice ideas.