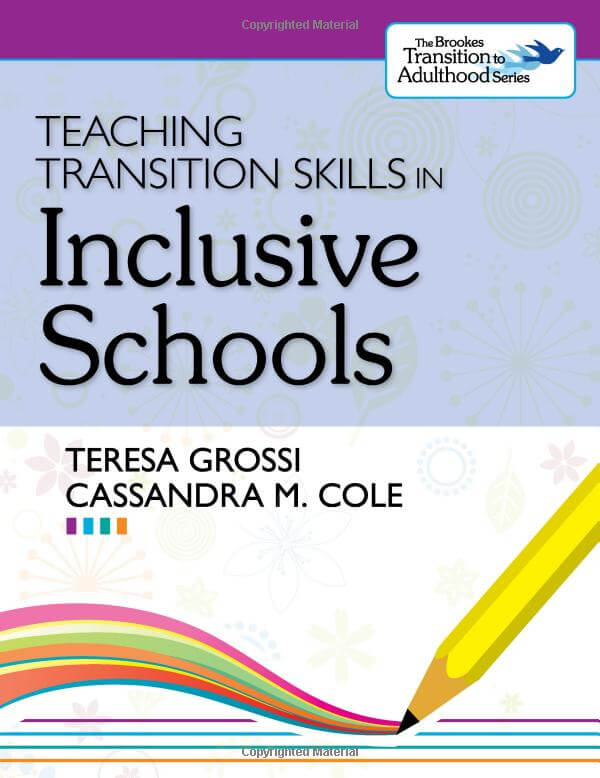 Teaching Transition Skills in Inclusive Schools
How can high schools teach academic content and the critical skills students need to navigate life beyond the classroom? Fitting it all into one curriculum can be a challenge-and this book helps you juggle it all, ensuring personalized, student-centered instruction that prepares students with and without disabilities for success.
This book introduces a unified framework for transition services in an integrated, cohesive process that gets all students ready for college, careers and citizenship. With six model lesson plans aligned with Common Core State Standards, this guidebook helps educators and transition specialists make key improvements to transition services and instructional practices. You'll learn the basics of:
raising expectations for all students through rigorous, personalized, and standards-based instruction
improving access to the general curriculum for students with special needs
developing meaningful transition IEPs based on students' strengths, preferences, and needs
blending quality transition services and quality instructional practices into one integrated approach
weaving in additional adaptations and accommodations for students with more significant support needs
connecting academic content to practical, real-world contexts
To help you strengthen your practices right away, you'll get practical tips and activities, specific examples of embedding transition skills into good classroom instruction, and recurring case studies that follow two students with different support needs and interests. And the included forms-assessment tools, student profile sheets, self-evaluations, and more-will help you gather and organize key information on each student.