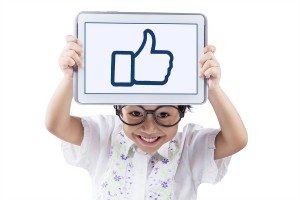 Social Media for the Not-So-Social: How to Get Your Child With Autism Online In A Social Way
One of my favorite autism success stories is about Jordan Hilkowitz, a.k.a. Doctor Mad Science. Jordan is a 13 year-old-boy with autism who was non-verbal at five, and now heads a thriving and wildly successful You Tube channel where he runs home-based science experiments that are viewed as many as several hundred thousand times each. Jordan is followed by a wide variety of people, including researchers who are interested in how Social Media can help those on the Spectrum build and develop social skills on a platform where it doesn't have to be face-to-face.
However, while many children with autism are attracted to and use technology, very few of them are using it in a social way. A recently published study in the Journal of Autism and Developmental Disorders found that although individuals with autism spectrum disorders are often preoccupied with television, computers, and video games (screen-based media), the majority (64.2%) spent most of their free time using non-social media (television, video games), while only 13.2% spent time on social media (email, internet chatting).
These results aren't surprising since using social media involves using social skills, something people with ASD struggle with. Assistant Professor Paul Shattuck who lead the study, says that as children with ASD age, and as their cognitive skills improve, they spend more time using social media, which helps them to further develop social skills. So how can we get our kids technology time more social so they can build these skills?
Choose the right time of day. Everyone has more social times of the day. Make sure you choose a time when your child isn't tired or anxious. Also, make sure the time isn't rushed. You can set a time limit, but don't try and wedge social time into a half hour before going to school or an appointment. You want this to be a relaxing experience, not a chore. Finally make sure you aren't letting them use their social time too close to bed time, as it could lead to sleep disturbances.
Monitor your child's account, and delete any hurtful comments you find.  Let's face it, haters are going to hate. You aren't going to be able to shield your child from every nasty commentator out there, so if you miss one, take this as an opportunity for discussion. Remember that interacting with people includes hurtful moments -even for those without ASD. Learning to cope socially, also means learning to cope with people when they are mean or say ignorant things.
Monitor and filter friends and contacts -within reason. Remember your child is still learning social behaviour, it is up to you to vet those who want to contact him/her online. But also allow them some freedom to choose. You are trying to build their confidence in their own choices. For a very detailed outline of best online practices you can refer to the Internet Governance Forum.
Allow your child to have privacy about their conditions, and choose what they want to share. There is an excellent article written by Amy Sequenzia that covers this topic, but basically allow your child to grow their own online presence -within reason. If they want to come out and share about their disabilities -let them. If they don't, let them do that too. The wonderful thing about online personalities is that you are not automatically judged by how you look, and that breaks down a lot of barriers that might otherwise be there for people with obvious disabilities.
Explore many social platforms until your child finds the one ( or two or three) that they like best. Maybe your child will want to share things on You Tube like Jordan does. Or maybe they want to join an online art forum, or a community that is strictly for the Jedi obsessed. The wonderful thing about the internet is that your child will undoubtedly find a community that is just as obsessed as they are about just about anything. Does your kid know every single Manga ever made? There is a group out there for them. Maybe they know the weather on all five continents simultaneously? There's a discussion forum for that. Encouraging and helping your child to find their community is one of the best ways to get them interested in engaging with others.
For more resources on the topic check out The Secret Rules of Social Networking or Asperger's Rules! How to Make Sense of School and Friends.
---
Editorial Policy: Autism Awareness Centre believes that education is the key to success in assisting individuals who have autism and related disorders. Autism Awareness Centre's mission is to ensure our extensive autism resource selection features the newest titles available in North America. Note that the information contained on this web site should not be used as a substitute for medical care and advice.