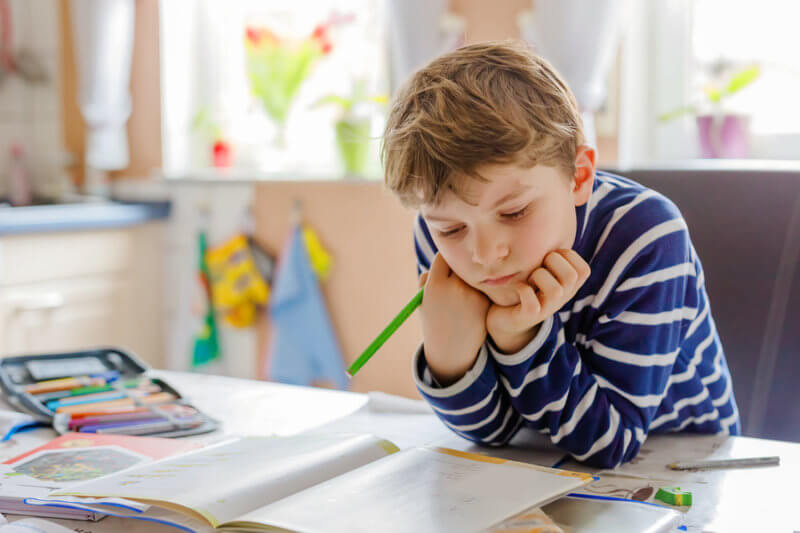 Teaching Special Needs Students Online and At Home
I am getting requests from teachers and other support staff on how to best serve their students with special educational needs while at home. Some individuals will not have the ability or capacity to engage in traditional online learning formats that are currently being offered through the Zoom platform, for example. Instruction still needs to be personalized for the best possible outcome. Parents and siblings may have to act as the support person with no educational assistants in place. Parents want guidance and a meaningful education program for their child while they are at home for this extended period of time.
Here are some possible suggestions for educational plans with resources that can be constructed and delivered to special needs students at home. Every idea will not be for every student due to their preferences, strengths and learning styles. What can be done will also be dependent on the support that can be provided in the home environment.
An Exercise Plan
There should be a plan for daily exercise. This can be lead by the teacher or a plan can be given for the student to follow. My son is able to follow yoga poses and can do his practice on his own but he has been practicing yoga for many years now. Daily walks are excellent. If a child needs something to focus on while walking, maybe try an object search game like find a twig, a stone, a pine cone, a dog on a leash etc.
Simple calisthenics like jogging on the spot, jumping jacks, squats, balancing on one foot, lunges, and burpees are good ones to try. You can also do these movements to music. Encourage your students to take body breaks throughout the day for a few minutes just to help with regulation and anxiety reduction.
A Relaxation Plan
I have spoken about this in past blogs. When you are all in one place together for an extended period of time, it's important to have some quiet time scheduled in the day or activity can become overwhelming. You can do some deep breathing exercises together, gentle meditation on a mat on the floor to soothing music, and some simple stretches that are held for a minute. For teens, there is a good book that can self-guide with relaxation called The Relaxation and Stress Reduction Workbook for Teens. For children, When My Worries Get Too Big is a great choice for developing a relaxation plan. Take advantage of this slower, quieter time in the world to teach this important skill.
Sensory Activities
Sensory activities can work on a variety of skills such as gross motor, fine motor, oral motor and visual perception to list a few. This website gives 150 sensory learning ideas, grouped by sensory areas, all using materials you can find at home. You can suggest activities for each student to do based on their sensory profile. If you prefer a book format, I really like the OT Barbara Sher's ideas as she uses simple materials you can find at home.
You can also suggest some household chores which can involve lifting, pushing, pulling, movement and fine motor skills. This will also work on life skills too which are an important part of any program.
Fine Arts
The fine arts are a wonderful outlet for self-exploration, creativity and self-expression. They are another channel for communication, showing us a window into a person's world. Experiences in the arts play a valuable role in helping a person to participate fully in the community and in society as a whole. They provide enrichment in life and can be an excellent teaching tool.
Art activities allow a student to be creative and work on fine motor skills. Simple art activities can be found all over the internet. You can find them divided by age group and ability. If you are looking for projects specifically for students with autism, try this site.
Music is also an important part of any child's education. You can do simple rhythm exercises together using household items for percussion instruments such as tapping two wooden spoons together. Make your own instruments from recycled items. Clapping patterns, singing together, and dancing are great ways to enjoy music.
For more ideas on how to access the fine arts, click here.
Life Skills
I have written about critical mass and the time it takes to build a skill to competency. This time at home allows for additional practice time for skills. Cooking and baking are very popular now. Think about doing a recipe with your class. You could break it down by equipment, how to do things like stir, fold, whisk, and measure. Have your students contribute a favorite recipe. Talk about food groups, spices, herbs, introduce a new fruit or vegetable. Explore where a food comes from or how it grows (in the ground, on a tree, in a bush). This can be done through pictures or YouTube videos. Create shopping lists around a recipe. Have students choose something out of their cupboard to talk about and how they use it at home. Make learning both visual and hands on as much as possible.
Teach the concept of time. There are loads of resources around this topic in the blog post I have linked.
If it is feasible, plant a small indoor garden. We've done this with our son using simple potting soil, a few seeds and containers like plastic, disposable cups and egg shells sitting in egg cartons. This can be a fun project for a class because they can post pictures and give updates on how the little garden is progressing.
Incorporating Interests
There are many online options to support a student's interest and support learning. Find word searches on favorite topics. Our son loves Thomas the Tank Engine. They have a great activities website. Sesame Street also has a teaching website. Search Googlw by topic keywords to find materials. I've written about the importance of embracing interests and passions and the benefits of doing so.
Educational Tools and Curriculum Ideas
Because the learning needs of students is so diverse and varies with age and ability, I've made a list of some good websites to access a variety teaching tools and ideas:
Council for Exceptional Children  They are offering a free, basic membership until the end of May 2020.
A list of best special education apps and websites
7 Websites for Teaching Curriculum to Special Ed. Students
At Home Resources for Families
Please reach out if you are looking for something specific for a student and I will do my best to find it for you. This is new territory for all of us and we'll have some days that are more productive than others. The important thing is to have some structure in the day with predictability to reduce anxiety. Keep activities appropriate for both the skill and interest level of the student. If you have an idea or activity that is working for your student, please feel free to share it in the comments section.
Editorial Policy: Autism Awareness Centre believes that education is the key to success in assisting individuals who have autism and related disorders. Autism Awareness Centre's mission is to ensure our extensive autism resource selection features the newest titles available in North America. Note that the information contained on this web site should not be used as a substitute for medical care and advice.