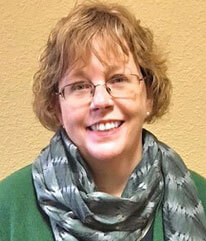 Myles, Brenda Smith, Ph.D.
Brenda Smith Myles Ph.D., Brenda has made over 1000 presentations all over the world and written more than 250 articles and books on ASD. In addition, she served as the co-chair of the National ASD Teacher Standards Committee, was on the National Institute of Mental Health's Interagency Autism Coordinating Committee's Strategic Planning Consortium, and collaborated with the National Professional Center on Autism Spectrum Disorders. She has also worked with the National Autism Center, and the Centers for Medicare and Medicaid Services who identified evidenced based practices for individuals with autism spectrum disorders and served as Project Director for the Texas Autism Resource Guide for Teachers (TARGET). Dr. Myles is also on the executive boards of several organizations, including the Scientific Council of the Organization for Autism Research (SCORE), College Internship Program, Early Autism Risk Longitudinal Investigation Network, and ASTEP – Asperger Syndrome Training and Education Program. Further, in the latest survey conducted by the University of Texas, she was acknowledged as the second most productive applied researcher in ASD in the world.
Simple Strategies That Work: Creating Life Success for Individuals with ASD
Children and youth with Asperger Syndrome, high-functioning autism (HFA), and pervasive developmental disorders-not otherwise specified (PDD-NOS), and related exceptionalities have great potential, but all too often their abilities are not realized. This presentation will provide ideas and suggestions that educators, therapists, and parents can use to help a person with AS/HFA on the road to success, address problems that arise at home and in the classroom/community and how parents, educators and therapists can adjust the environment to accommodate, while not interfering with typical routines. Also included in the presentation is information on what can cause anxiety for the individual with AS/HFA, how this can lead to decreased academic and social performance, decreased attention to task, and potential increases in behavior problems, and what can be done do to assist the individual to reach his or her potential.
---
Myles, Brenda Smith's Past Conference Schedule
March 5, 2011
October 18, 2013

October 28, 2016
"Individuals with ASD who Present with Challenging Behavior: Understanding the Role of Self-Regulation"

March 9, 2017
"Individuals with ASD who Present with Challenging Behavior: Understanding the Role of Self- Regulation"

April 7, 2017
"Simple Strategies for the Academic, Behavior, and Social/Emotional Success of Individuals with High-Functioning ASD"

April 28, 2017
"Surviving and Preventing Meltdowns: Strategies that Reduce Anxiety While Increasing Independence and Social Competence"

October 13, 2017
"Critical Mass, Purposeful Practice and Autism: Creating Independent Learners"

April 17, 2018
"Critical Mass, Purposeful Practice and ASD: Creating Independent Learners"