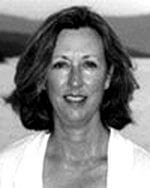 Dr. Quill, Kathleen
Dr. Kathleen Quill is respected internationally as an author, lecturer and consultant in the field of educating children with Autism Spectrum Disorders (ASD). Kathleen has conducted trainings in over 20 countries, given the keynote address for 10 international organizations, and presented at over 100 conferences. Kathleen promotes behavioural and developmental educational methods in her work. She conducts applied research on language, communication and social development in autism and has taught at the University of Massachusetts, Lesley College, and Emerson college in Boston. She has authored numerous publications, is the editor of the popular book Teaching Children with Autism: Strategies to Enhance Communication and Socialization, author of the bestseller DO-WATCH-LISTEN-SAY: Social and Communication intervention for Children with Autism, and principal developer of AutismPro, an online software tool that provides comprehensive information and guidance about the full range of evidence-based educational interventions for young children with ASD (www.autismpro.com).
After 35 years of research and training, Dr. Quill is now in private practice offering personalized expert support to families and their Intervention teams.
Social Intervention: Planning for Success
The ultimate success of a treatment program for children with autism is one that maximizes the development of their social and communication skills. This presentation addresses innovative treatment of these critical skills. The discussion includes intervention priorities and strategies to enhance play, group skills, community skills, communication, and conversational skills. The intervention model combines behavioral and developmental approaches. The treatment needs of children ages 2-10 are highlighted through stories about special children. The information is a summary of the assessment and curriculum guidelines addressed in Dr. Quill's text DO-WATCH-LISTEN-SAY: Social and communication intervention for children with autism.
---
Visit Dr. Quill, Kathleen's website.
Dr. Quill, Kathleen's Past Conference Schedule