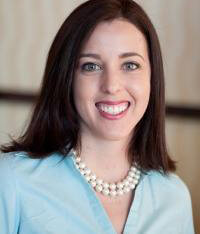 Mataya, Kerry, M.S.Ed
Kerry Mataya is the founder of Bridgeway Services providing intervention based services including school consultations, summer camps, after-school social groups, and individualized programming for high functioning learners with ASD.
With a Master's in Education with emphasis in Autism and Asperger Syndrome from the University of Kansas, Mrs. Mataya holds many contracts with school systems for individualized teaching, social skills programming, executive functioning skill development, behavior support, and academic support.
Mrs. Mataya authored Talk with Me: A Step-by-Step Conversation Framework for Teaching Conversational Balance and Fluency, and Successful Problem-Solving for High-Functioning Students with Autism Spectrum Disorders, and is currently working on additional projects that systemize learning for students with ASD. Mrs. Mataya has presented at numerous conferences and workshops around the United States and Canada. She is also involved with Asperger Connection, a small non-profit organization that provides funding to improve the quality of life for high functioning individuals with ASD.
---
Mataya, Kerry's Past Conference Schedule
April 11, 2015
"Problem Solving: A Step-by-Step Process for Success"

March 31, 2016
"Problem Solving: A Step-by-Step Process for Success"

October 29, 2016
"Problem Solving: A Step-by-Step Process for Success"

February 18, 2017
"Problem Solving: A Step-by-Step Process for Success"

April 29, 2017
"Talk with Me: Teaching and Developing Conversation Skills – A Step-by-Step Framework"