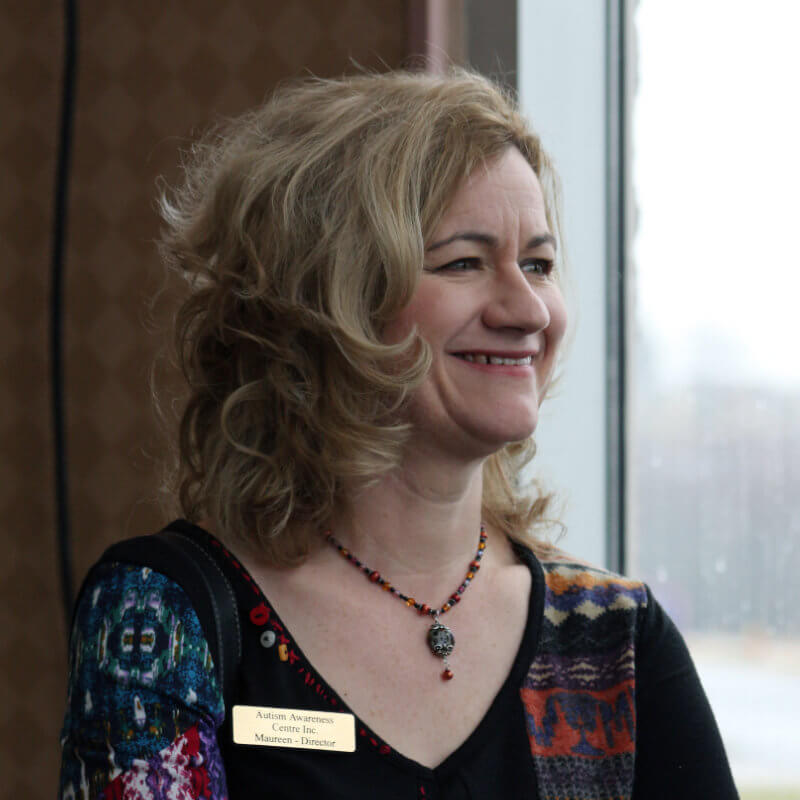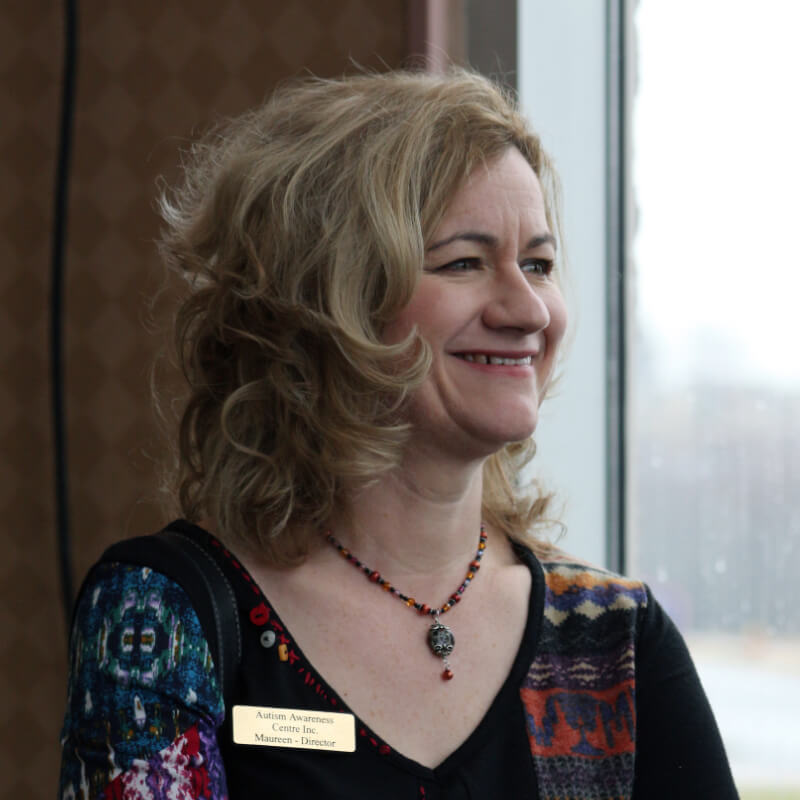 Bennie, Maureen, Director, Autism Awareness Centre
Maureen Bennie is a mother of a son and a daughter with autism. She has managed an at-home Intensive Behavioral Intervention Program for 8 years for her children. She has written hundreds of articles and book reviews that have appeared in publications and on websites throughout North America and the UK. Maureen also gives presentations across Canada on various topics about autism, available books and resources and how to use them. Maureen founded the Autism Awareness Centre Inc. June 2003.
The Centre believes that education is the key to success in assisting individuals who have autism, Pervasive Developmental Disorder (PDD), Asperger Syndrome and other disorders such as Tourette Syndrome, Attention Deficit Hyperactivity Disorder (ADHD) and Attention Deficit Disorder (ADD). With numerous social, communication, and behavioral intervention methods and the more recent field of biomedical interventions, it is important to keep parents and professionals on the leading edge of new information. By hosting workshops across Canada and in the United Kingdom and by providing resource support both in Canada and abroad, the Autism Awareness Centre is committed to ensuring information reaches all communities, leading the way for change.
The Autism Awareness Centre is committed to ensuring their extensive resource selection features the newest titles available in North America. The book collection is updated monthly. We are experts in sourcing materials both in English and French, answering questions about materials, and giving presentations on book resources. The Autism Awareness Centre also specializes in customizing book collections for libraries, hospitals, schools and organizations. Our resource collection not only features topics within the autism spectrum but also other disabilities such as ADD/ADHD, Tourette Syndrome, Down Syndrome and more.
---