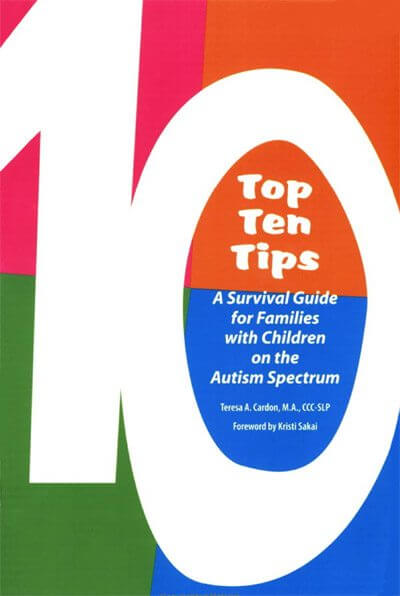 Top Ten Tips: A Survival Guide for Families with Children on the Autism Spectrum
I get by with a little help … Do you ever feel like you're in this parenting thing alone? Like no one understands what you're going through? Parenting children on the autism spectrum is an adventure with countless twists and turns. However, with a little help from 44 fellow parents and professionals your daily journey can be a little less bumpy.
Top Ten Tips offers 520 practical, tried-and-true tips. The book is organized so that you don't have to read through theories or lengthy descriptions – it is all practical; short and sweet. The stuff you want to know NOW! The book is broken down into nine chapters with topics ranging from family outings, holidays, and frequent activities (bath time, meal time, etc.).
This at-your-fingertips tool will help families with a child on the autism spectrum navigate their way through everyday activities and occurrences in. Contributors include speech language therapists, occupational therapists, autism experts, parents, and individuals on the spectrum.