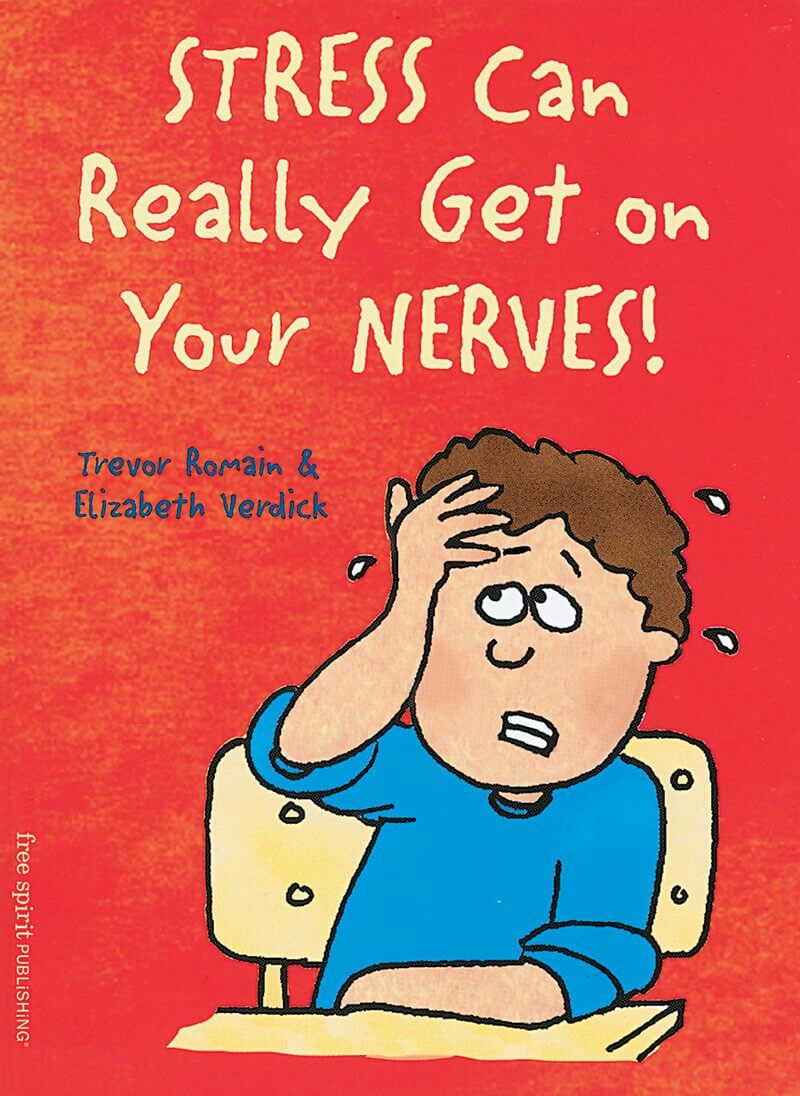 Stress Can Really Get on Your Nerves!
Stress can make you feel anxious, awful, and afraid. It can leave you jumpy and jittery, upset and uptight. When kids show signs of stress, they need stress management tools that work. With jokes, fun illustrations, and plenty of authentic examples, this book helps kids understand what stress is—and gives tons of tips to cope. Refreshed to address modern stressors like electronic devices and social media, this updated classic helps kids deal with stress like a seasoned panic mechanic.
Reading level – Grade 5. Interest level – ages 8 – 13.