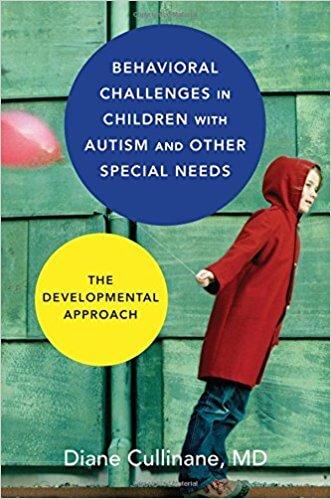 Behavioral Challenges in Children with Autism and Other Special Needs
This book offers a comprehensive view of behavioral challenges for a child with autism or other special needs from a developmental perspective based on the DIRFloortime® framework. Parents and professionals are guided to understand and improve a child's behavior while also supporting underlying developmental capacities for shared attention, warm engagement, trust, initiative, creative shared problem solving, symbolic and logical thinking, and the development of personal values.
The approach is presented in three parts. Step-by-step, clinicians, caretakers, and educators will learn how to use the developmental approach to:
1. Understand the many variables involved in the behavior of a child with special needs,
2. Effectively respond to a challenging behavior in the moment with three key steps: attune, help, and recover
3. Create a long-term plan to support developmental and behavioral progress.
When a child with a disability has a behavioral challenge, a clinician is confronted with the complexities of the child's developmental strengths and vulnerabilities, individual differences, and his or her unique pattern of interactions in personal relationships. Keeping all the variables in mind, the developmental approach provides a plan that supports a child's growth and deepens his or her capacity for perspective and care for others.
The framework is based on universal developmental principles, which are effective regardless of the child's particular age or disability. By recognizing a child's developmental level of functioning, an adult can select strategies to effectively guide the child toward higher levels of relating, thinking and communicating. Through the process of compassionate attunement, and building on a child's strengths, adults can optimistically chart a clear path to long-term success.
A refreshing alternative to rewards-and consequences-based models of behavior management, the methods and practices in this book will empower any adult who interacts with a child with special needs, whether their work is directly focused on improving behavior, or because they must provide support so that the child can participate in other endeavors.