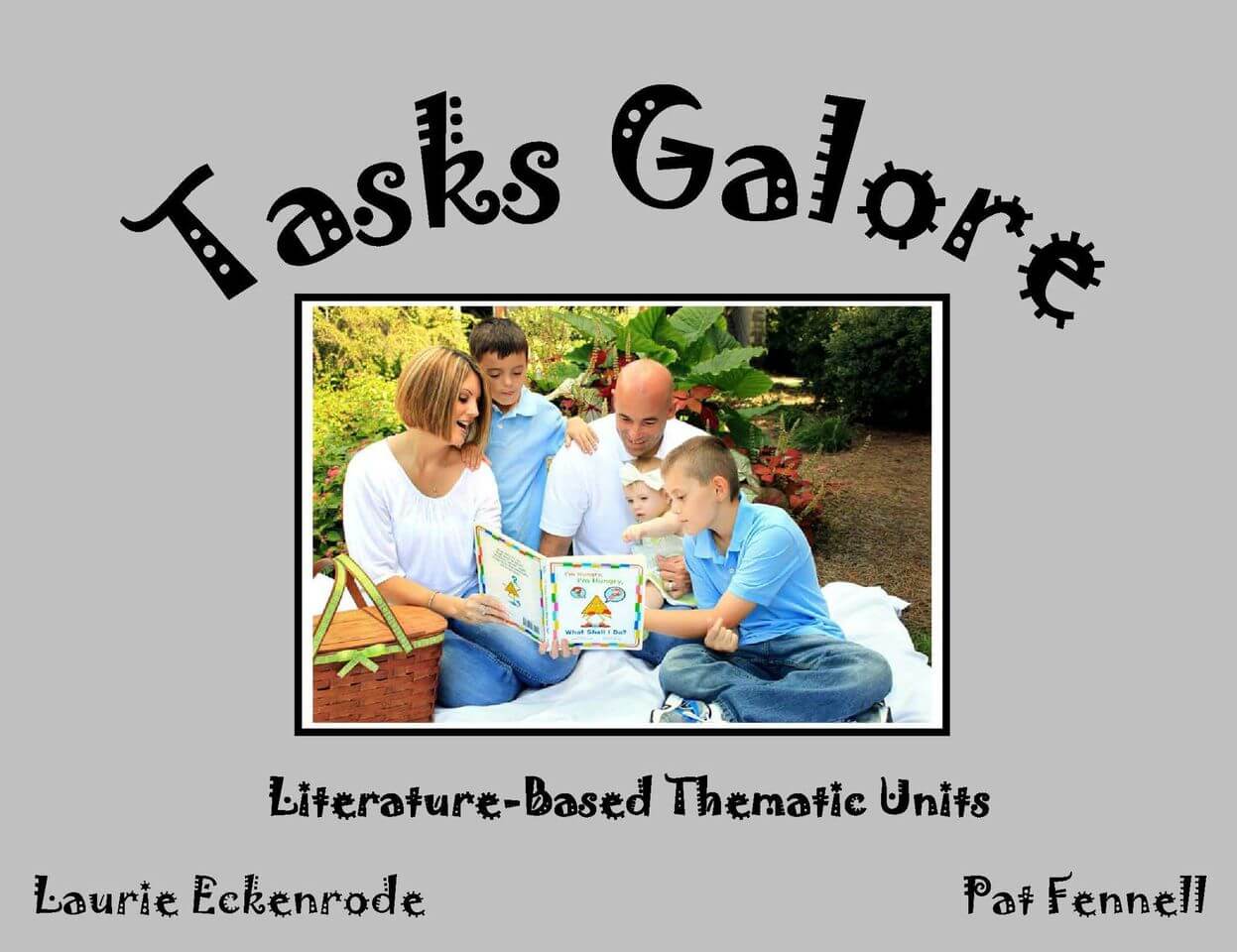 Tasks Galore: Literature-Based Thematic Units
This exciting two-book set which includes Tasks Galore Literature-Based Thematic Units, a resource book full of hundreds of ideas, teacher tips, and photos of tasks and the accompanying storybook, I'm Hungry, I'm Hungry, What Shall I Do?
Using this adorable 8 ½ x 11" board book as a guide for creating literature-based thematic units, the authors have designed hands-on activities for use with young learners and students with special needs.  The strategies employed encourage responsiveness to literature while enhancing vocabulary and language.  Tasks illustrate how to make learning more meaningful by:
using organizational strategies and visual cues,
connecting themes to everyday experiences,
adapting skills for 21st century learning,
individualizing for differing learning styles, and
tying concepts to the general curriculum.
Readers may wish to purchase an additional copy of the paperback book also sold separately or in a five-pack for classroom-shared reading experiences.  I'm Hungry, I'm Hungry, What Shall I Do? introduces readers to Triggy, a very hungry and thirsty triangle who can't decide what to eat or drink!  Children will enjoy this engaging board book as Triggy embarks on a cafeteria adventure.  Triggy identifies the foods, snacks, drinks, and desserts from which he can choose while his facial expressions convey his emotions as he ponders each decision. I'm Hungry, I'm Hungry, What Shall I Do? is filled with simple, brightly colored illustrations and rhyming text and will be especially appealing to younger children who are acquiring language and reading skills.  The concepts in the book can inspire questions and insights from children concerning how they make their own food choices.