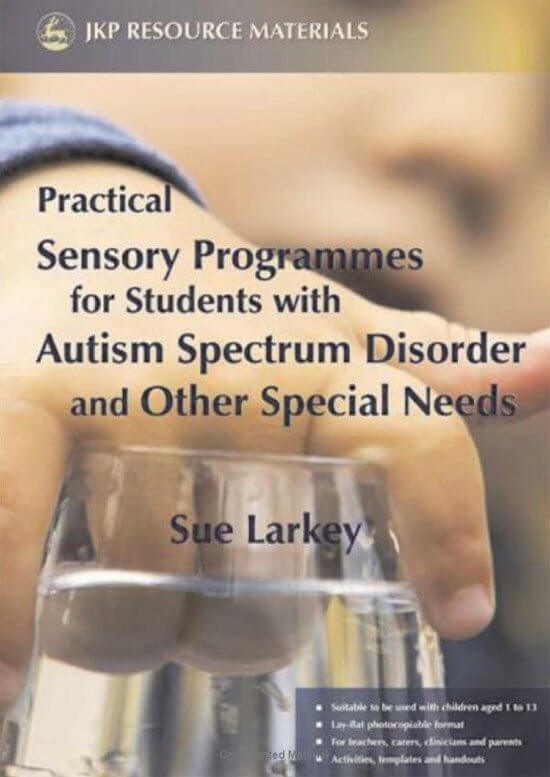 Practical Sensory Programmes for Students with Autism Spectrum Disorders and Other Special Needs
Children with autistic spectrum disorders (ASD) often have sensory processing difficulties. They may be very sensitive to particular sounds or materials, or unresponsive to injuries most children would find painful. This practical book offers a six-step approach to developing a successful programme to help children cope with sensory input they find overwhelming, and to identify activities they may find relaxing or rewarding.
Sue Larkey draws on her experience of working with children with autism to offer more than 30 activities using touch, sound, taste, vision and movement, and gives advice on how to use these activities as opportunities to improve children's communication skills. She provides detailed photocopiable checklists to assess children's sensory reactions, sleep patterns, sense of movement and use of eye contact. Parents, occupational therapists and educational professionals will find this workbook to be a rich source of fun ideas for improving sensory processing in autism, and easily adaptable for children with other special needs.