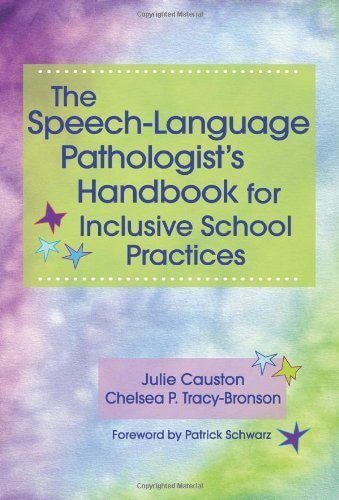 The Speech-Language Pathologist's Handbook for Inclusive School Practices
Every inclusive school team needs a great SLP who supports communication skills where they're needed most—in the classroom, as students with disabilities learn and participate alongside their peers. This is the practical, friendly guide SLPs need to go beyond pull-out services and deliver successful communication and language supports as part of an inclusive school team. Packed with immediately useful strategies, relatable examples, and invaluable insights from experienced SLPs, this guidebook is key to helping students with disabilities improve their communicative functioning so they can access the curriculum and fully participate in classroom routines and activities. New and seasoned SLPs will turn to this book again and again for clear guidance on succeeding in an inclusive classroom and helping all students reach their full potential.
STRATEGIES THAT HELP SLPs:
provide effective communication and language supports within the classroom environment
collaborate with other members of the school team
promote higher academic achievement through communication supports
help facilitate peer supports and friendships
choose accommodations and modifications that improve communication and participation
match supports to students' specific strengths
keep expectations high for all students
maximize student independence
respond to challenging behavior in gentle, positive ways

PRACTICAL MATERIALS: Tools and checklists to help plan and communicate a speech-language therapy plan, choose student supports, clarify team roles and responsibilities, presume competence, and more.