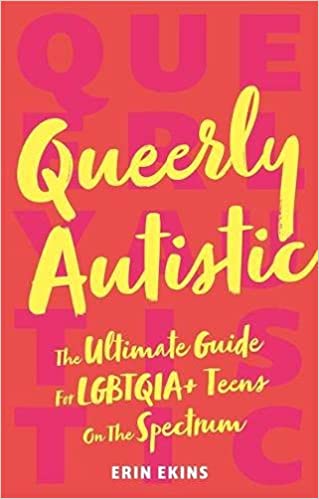 Queerly Autistic – The Ultimate Guide For LGBTQIA+ Teens On The Spectrum
In this empowering and honest guide for LGBTQIA+ autistic teens, Erin Ekins gives you all the tools you need to figure out and explore your gender identity and sexuality.
From coming out to friends and family, staying safe in relationships and practicing safe sex, through to self-care and coping with bullying, being out and about in the LGBTQIA+ community and undergoing gender transition, this book is filled with essential information, advice, support and resources to help you on your journey, and also works as a primer on all things LGBTQIA+ for non-autistic teens who are just figuring it all out.
Written by an inspirational autistic queer woman, this is a must-read for every autistic teen wanting to live their very best queer life.