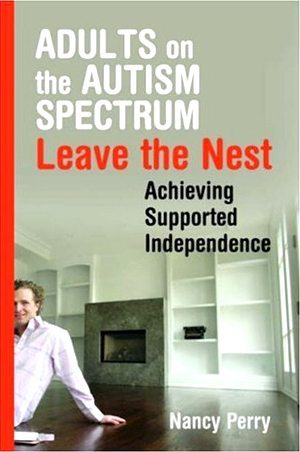 Adults on the Autism Spectrum Leave the Nest: Achieving Supported Independence
Children on the Autism Spectrum often grow up to find they are unable to cope effectively with the challenges of adult life. This book shows that, with the appropriate lifelong care from parents and carers, it is possible for those with neurodevelopmental disabilities to achieve supported independence and live fulfilling adult lives.
Adults on the Autism Spectrum Leave the Nest provides a guide for parents on how to prepare their children for adulthood, and describes in detail the kinds of services people with Autism Spectrum Disorders (ASDs) need in order to live independently, away from the parental home. The author explains the importance of the cognitive abilities that enable us to regulate behaviour and adapt to changing situations, known as Executive Functions, and how an individual's deficits in this area can be especially problematic in the adult world. The book provides approaches to managing Executive Function Deficits and describes an innovative therapeutic program that successfully allows adults with ASDs to live with their peers and develop meaningful adult relationships.
This book provides practical and accessible guidance for parents, therapists, people with ASDs, and anyone with an interest in helping people on the Autism Spectrum lead their lives with a sense of dignity and independence.