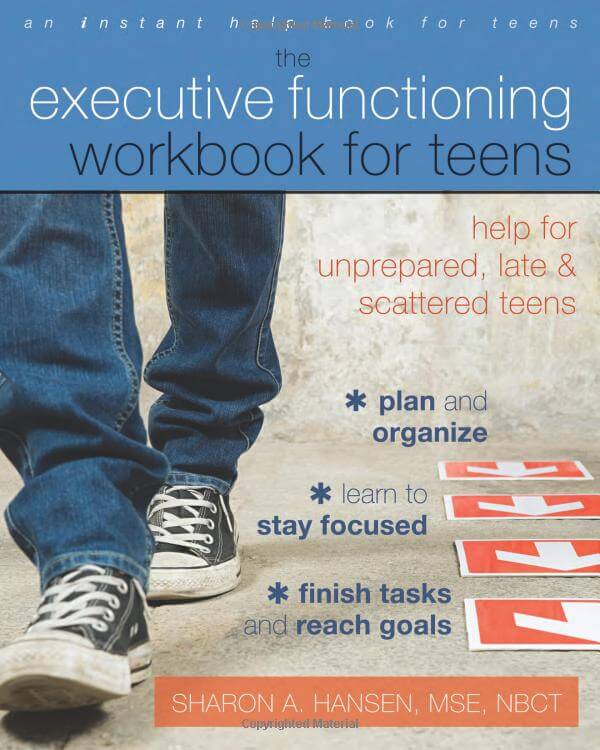 The Executive Functioning Workbook for Teens
Do you know a teen who is disorganized, chronically late, forgetful, or impulsive? Do they struggle to get homework done, but never manage to turn it in on time? Perhaps it's your son or daughter, a student you work with, or even a client. It's likely that this teen suffers from executive functioning disorder (EFD), an attention disorder marked by an inability to stay on task that is common in people with learning disabilities. If this teen has tried to manage his or her time and meet deadlines with little success, he or she may feel like giving up. There is a light at the end of the tunnel, however. You just need to show them the way.
In The Executive Functioning Workbook for Teens a licensed school counselor provides an evidence-based, easy-to-use, and practical workbook written directly for a teen audience. The book is designed to provide teens with the skills needed to get organized, retain information, communicate effectively, and perform well in school and in everyday life. Based in proven-effective cognitive behavioral therapy (CBT), the book offers activities that will help teens better understand their disorder and cope with it effectively.
With one chapter for each of the ten main areas of EFD, the book also includes tips for initiating positive action and change, improving flexibility in thinking, sustaining attention, organizing, planning, enhancing memory, managing emotions, and building self-awareness. Written in a fun, engaging format, this book is designed to motivate and inspire teens to carry out and complete tasks with ease.