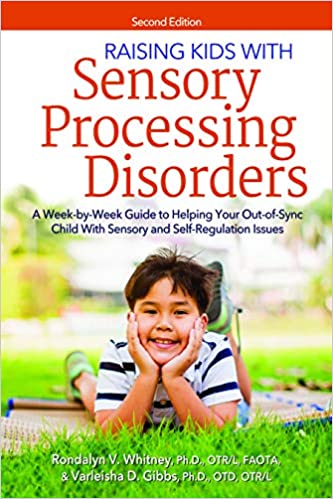 Raising Kids With Sensory Processing Disorders – A Week-by-Week Guide to Helping Your Out-of-Sync Child With Sensory and Self-Regulation Issues
Taking a look at the most common sensory issues kids face, Raising Kids With Sensory Processing Disorders offers a compilation of unique, proven strategies that parents can implement to help their children move beyond their sensory needs.
This updated second edition:
• Shows parents how to characterize their child's sensory issues into one of several profiles.
• Helps parents find the best adaptations and changes to their child's everyday routines.
• Provides a week-by-week series of activities and checklists.
• Helps improve children's performance on tasks like homework, transitions between activities, and interactions with friends.
• Is written by parents and occupational therapists.
Whether it's having to remove tags from clothing or using special dimmed lighting when they study, kids with sensory disorders or special sensory needs often need adaptations in their everyday lives in order to find success in school and beyond.