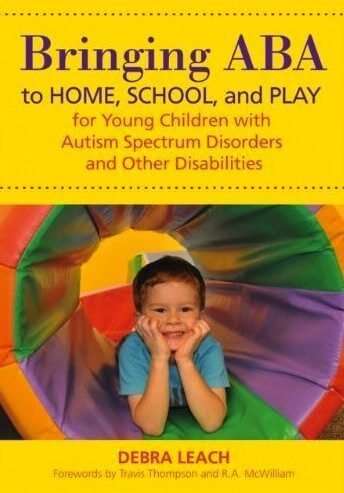 Bringing ABA to Home, School, and Play for Young Children with Autism Spectrum Disorders and Other Disabilities
Applied behavior analysis (ABA) is one of the most effective interventions for children with autism spectrum disorders and other disabilities. Now you can bring ABA best practices into any early childhood setting with this book—your complete guide to using ABA within everyday routines to support children's learning, participation, and development.
Ideal for use with children birth to five, this practical, reader-friendly guidebook is the first to combine ABA with natural environment intervention, the widely used, research-supported approach to meeting the needs of children with disabilities. You'll learn the fundamental principles and research behind ABA and natural environment intervention, and you'll get one clear and practical framework for:
conducting effective assessment of behavior, skills, routines, and caregiver priorities
setting meaningful goals that increase the child's active participation in routines
addressing the goals with tailored ABA teaching procedures
creating powerful intervention plans that support children in specific developmental domains and routines
selecting an appropriate data collection method
monitoring progress toward goals and making adjustments as needed
ensuring consistent implementation of ABA interventions
coaching other professionals and caregivers in the ABA approach
To get you started with ABA, the book gives you 25 sample teaching plans that strengthen communication, social interaction, positive behavior, independent play and daily living skills, cognitive skills, and participation in everyday routines. Vivid, realistic case studies of diverse children walk you through the ABA process from start to finish. And with the blank forms and data sheets, you'll easily assess children's skills and participation and monitor their progress toward goals.
With this comprehensive guide to a proven intervention approach, you'll help young children with ASD and other disabilities make lasting improvements and participate fully at home, at school, and in their community.