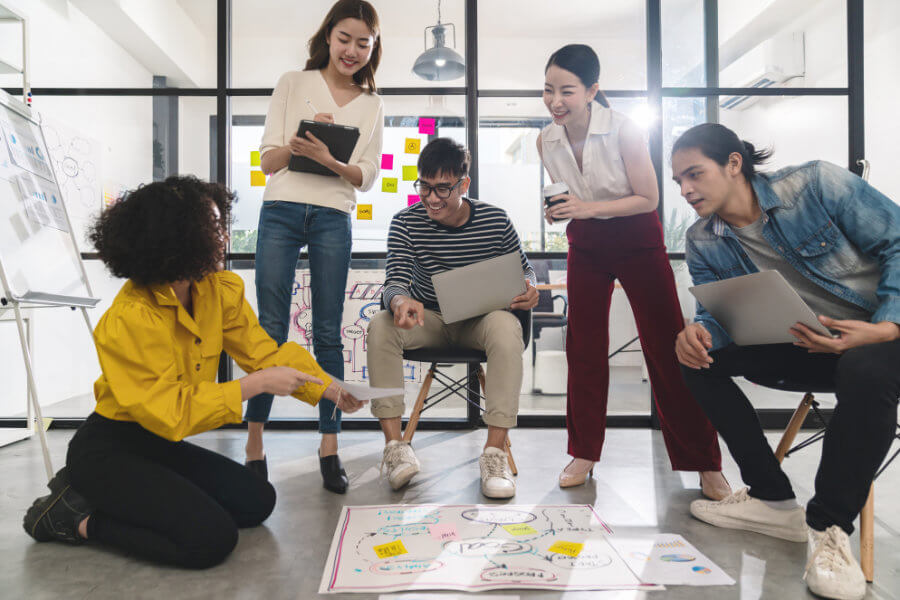 Social Engagement & the Steps to Being Social: A Practical Model for Developing Social Skills
Featuring Kathleen Mo Taylor and Marci Laurel

Difficulties in social skills are often cited as primary barriers to success for individuals with ASD in school and employment settings. Competence in social interaction is a primary factor in ensuring success in least restrictive environments. All team members need to be responsible for teaching social skills. Social Engagement & the Steps to Being Social is a unique visual model that provides discrete and objective steps for facilitating the development of social skills. This presentation highlights the extraordinary importance of considering social development in all aspects of an individual's life. For the purpose of assessment and planning intervention, social skills are broken down into meaningful steps that are described in terms of pivotal skills observed and evidence-based strategies to support development. Engagement is defined in observable language and described as the basis of all meaningful social interaction. Steps are organized into skill sets, and sub-steps provide clear and measurable behaviors for assessment and intervention.
This model is used to support teachers, therapists, and family members in assisting individuals with ASD to develop real-world social skills. The presentation will allow the participants to view the model, define components of engagement, identify the critical steps for teaching social skills and learn where to begin when designing a social intervention. Further, participants will be able to link objectives for social skills to evidence-based practices.  Presenters enthusiastically share knowledge of research in the field of ASD, video examples, real-life practical ideas and an interactive presentation style.
Social Engagement & the Steps to Being Social encourages learners with ASD to develop the skills that will enhance their range of life choices and ultimately lead to a better quality of life. The presenters hope to lessen the mystery of teaching social skills and honor both the art and the science of the work.
Agenda
Introduction
Model
The Foundation of Engagement
Lower 4 STEPS
Middle 4 STEPS
Upper 4 STEPS
Snapshot of Assessments
Q & A
Biographies
Kathleen "Mo" Taylor, OTR/L is an occupational therapist with a 35-year history of working with children, adolescents and adults with autism spectrum disorder (ASD). Mo is a part-time faculty at the Occupational Therapy Department of University of New Mexico teaching about autism and the owner and lead therapist at Theraplay, LLC, where she provides therapy and consultation for people with ASD across the life span. Mo facilitates sensory/social groups and consults within the community to help provide appropriate supports and accommodations for individuals with ASD in various environments including: the classroom, work setting, day and residential camps, and at home. She has shared her experiences through trainings around New Mexico, nationally and internationally. Her career has been devoted to better "real life" outcomes for all individuals. Mo is the co-author of Social Engagement & the Steps to Being Social.
Marci Laurel is a speech-language pathologist with the University of New Mexico Center for Development and Disability Autism and Other Developmental Disabilities Programs.  Marci has practiced in Albuquerque for more than 35 years providing direct services, consultation, training, and student supervision in public school, private practice, and university settings.  She has had many opportunities to give presentations in New Mexico and around the country on topics related to sensory processing and communication, family issues and autism spectrum disorder. Marci is the co-author of several related publications, most recently, Our Hearts' Desire: For Families Navigating the Journey of Sensory Processing Challenges and Social Engagement & the Steps to Being Social.