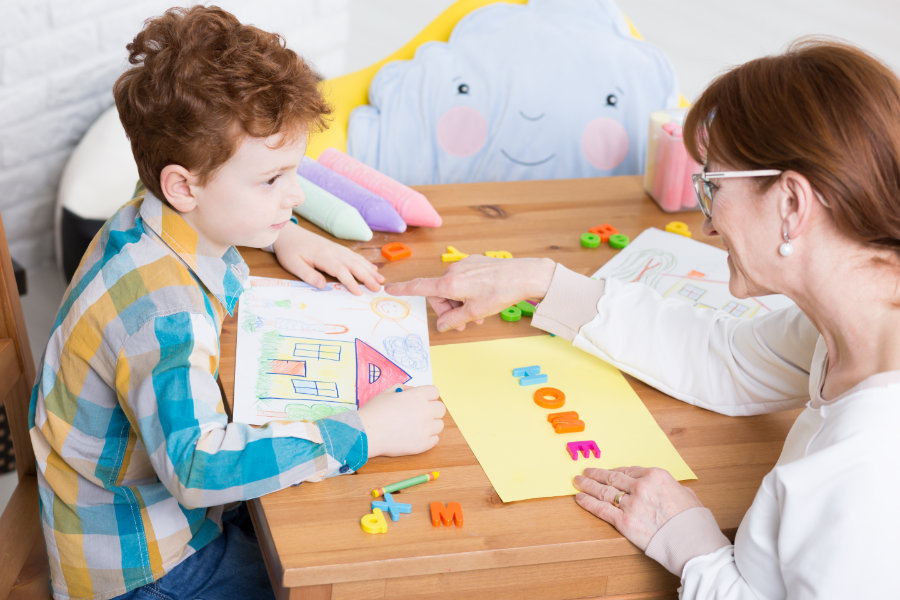 Using the SPELL Framework to Understand, Respond, and Work Effectively with Children and Adults on the Autism Spectrum
Featuring Richard Mills

This webinar will discuss the SPELL Framework, initially developed by the UK's National Autistic Society (NAS), and how it promotes a better understanding and response from people who are supporting and caring for autistic children and adults.
The pillars of this framework are defined as:
Structure – allowing each person to take better control and predict events, thereby promoting agency and reducing anxiety
Positive approaches and expectations –  that identify and build on strengths, and demand a respectful and progressive narrative
Empathy – the willingness to try our best to understand and embrace the autistic perspective
Low arousal – recognizing the need to accommodate differences and difficulties  in sensory processing, and the avoidance of confrontation, again all causes of distress and anxiety
Links – describe the importance of effective communication and consistency between the various agencies, the autistic person, and the family.
In applying this framework, the role of parents and teachers is critical in creating optimal conditions through their deep understanding of autism and in responding through socially valid, yet autism-friendly measures. It was never the intention that SPELL would be a competing approach, but rather the means to provide a means of understanding autism and how to work effectively with autistic children and adults. In one sense, it could be regarded as a foundation for general understanding or conduit to further approaches if these are needed.
The emphasis of SPELL is on changes to the thinking, behaviour, understanding and skills of the worker.
It was recognized from the start that overlapping and interconnected themes or pillars were important. Each is seen as vital to human thriving. Autistic children and adults need these just as much as anyone else, albeit in adjusted or 'autism-friendly' form. Such adjustment was needed to overcome difficulties represented by anxiety and some of the cognitive features often found in autism, and that would help the child develop agency and strengths.
The SPELL framework is now well established in the UK and in some other parts of the world. Over time it has been extended to working with adults and has benefited from input from autistic adults, notably Joe Powell, Damian Milton and Ann Memmott, in revisions and updates, where new material has been added and anything outdated discarded.
"It's our job to understand that world and make it less scary." Dr. Lorna Wing, British Psychiatrist and co-author of SPELL
A Q & A will follow this presentation.
Biography
Richard Mills is an Associate Consultant of AT-Autism, London: Research Fellow Dept Psychology, University of Bath, UK: Professor, Applied Autism Research, Taisho University, Tokyo, Japan: Senior Research Fellow, CASD, Bond University, Queensland, Australia: Consultant in autism at the Autism Resource Centre (ARC) Singapore and the Inspire Foundation, Malta: Advisor: Government of Jersey CI: Research Associate, Centre for Practice Innovation, Scottish Autism.
For twenty-five years Richard worked at the National Autistic Society UK, initially as Director of Services and later as Director of Research, a joint appointment with Research Autism, London.
He is currently an expert member of the National Institute for Care Excellence (NICE) and National Offender Management Service (NOMS): Expert Adviser, Cabinet Office, London: Editor 'Autism the International Journal of Research and Practice' Sage: Editor 'Advances in Autism' Emerald. He is also a member of the Westminster Autism Commission and a Trustee of the John and Lorna Wing Foundation.
His current research and practice interests are in programme and service evaluation, autism and mental health, forensic issues, in particular cybercrime, and in behaviours of concern- the Synergy programme. He is a lead trainer on the SPELL programme in conjunction with the Tizard Centre at the University of Kent.
Watch a short excerpt from this webinar: