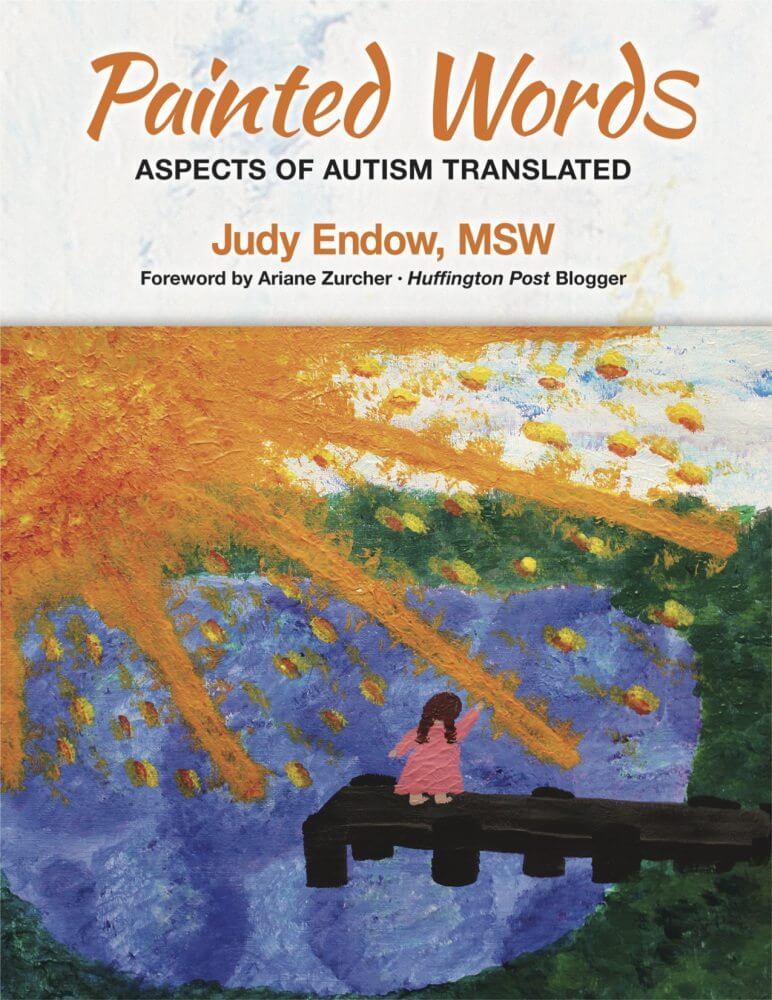 Painted Words: Aspects of Autism Translated
"Working 13 years with students who are diagnosed with severe autism, my colleagues and I have often wanted to visualize and better understand what our students were seeing, feeling and thinking. Judy Endow's Painted Words takes us on a picturesque journey into the mind of one autistic person through her vivid and breathtaking paintings and sculptures while also explaining in detailed description and poetry what she sees and, via sensory, how she experiences it. Helpful suggestions for working with individuals on the spectrum open a treasure box of insights. Having this 'backstage pass' into autism will be priceless for educators, parents and individuals on the autism spectrum."—Joanna L. Keating-Velasco, educator, and author of A is for Autism, F is for Friend: A Kid's Book for Making Friends with a Child Who Has Autism.
"Judy gives us a compelling view into her world through words crafted on the page, connected with images that illustrate her experience of being autistic. She encourages the neurotypical world to change their perceptions and assumptions about people with autism, to ask ourselves questions. Painted Words challenges our thinking, leading us to examine beyond what we see on the surface. Your view of autism is bound to shift after experiencing autism through Judy's words and paintings."—Maureen Bennie, Director, Autism Awareness Centre, Inc.

"By sharing her paintings and poetry in Painted Words, Judy Endow provides rare insight into a person with autism, including her heightened sensory awareness, her need to establish predictability, her social needs, and much more. This captivating book tempts the reader to learn more about the uniqueness of autism and its neurological impact. Judy shares her experiences, asks thoughtful questions, and challenges the reader, by putting words and visuals to her early childhood. She provides her vision of the world, and her perspective will flood you with emotions and leave you looking through fresh lenses at those with autism. Painted Words is a wonderful gift to us so-called neurotypicals. We may very well feel like we are the ones that are lacking and, thus, not measuring up. Using her own words, I summarize Judy's contribution with this book by saying, 'The girl her mastery shows!'"—Danette Schott, M.A., executive editor, special-ism.com