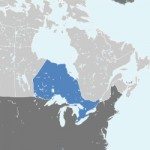 Other Disabilities Resources in Ontario
Our list of best links, tools, and resources in Ontario to help support Autism, Autism Spectrum Disorder (Asperger's), and related disorders.
The clinic takes a naturopathic approach to provide health solutions for a variety of diagnoses and conditions, including autism.
To improve communication and quality of life supporting independence and access to community life for adults and their families living with aphasia and other communication disorders due to stroke, brain injury or brain illness.