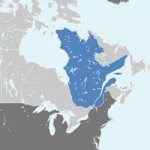 Communication Resources in Quebec
Our list of best links, tools, and resources in Quebec to help support Autism, Autism Spectrum Disorder (Asperger's), and related disorders.
Canada's resource magazine for parents of exceptional children. Based in Montreal, Quebec.
Yaldei's one-on-one intensive early intervention program is the only one of its kind in Quebec. Located in Montreal, we are the only centre that offers an intensive, multidisciplinary, one-on-one early intervention treatment program with all professional services under one roof.