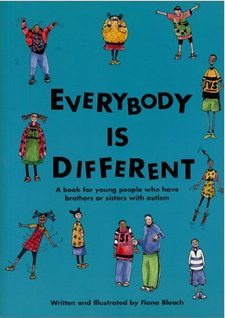 Everybody is Different – A Book for Young People Who Have Brothers or Sisters with Autism
This book is designed to give answers to the many questions of brothers and sisters of young people on the autistic spectrum. In addition to explaining in basic terms the characteristics of autism, it is full of helpful suggestions for making family life more comfortable for everyone.
Suitable for ages 9 – 12.