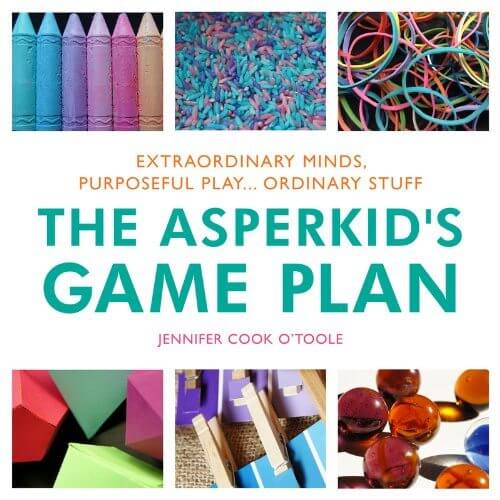 The Asperkid's Game Plan: Extraordinary Minds, Purposeful Play…Ordinary Stuff
The Asperkid's Game Plan looks from the inside at the learning style of children with Asperger syndrome and explains how to introduce structured play that engages Asperkids and explicitly addresses ASD weaknesses while reinforcing ASD strengths.
Showing how just about anything can be turned into an opportunity for learning and growth, the book is full of go-to ideas for making simple play equipment in the home or classroom and using it to develop core skills that Asperkids struggle with, from fine motor and social skills, to planning and organization. Whether it's origami math, fried marbles, or a bug's eye view scavenger hunt, every game, project, and idea in the book is explained with clear directions and learning objectives and illustrated with color photographs.
Jennifer O'Toole's enthusiastic approach and fun lessons, based on Montessori principles, will inspire and motivate parents, educators, and therapists to make purposeful play a part of every Asperkid's day.