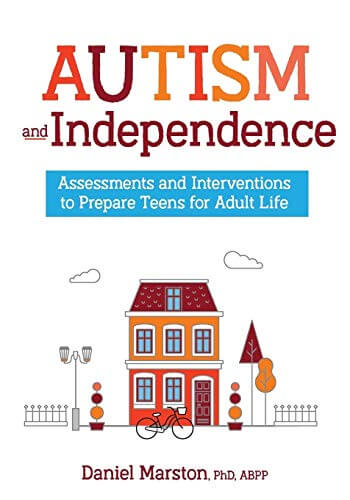 Autism and Independence: Assessments and Interventions to Prepare Teens for Adult Life
Independence is something all teens seek. They hope and dream they will someday maximize all they can do on their own. This is no less true for teenagers with autism.
Autism & Independence is a new clinical resource to help teens and young adults with autism become their own person. Focusing on a population often overlooked, autism expert Dr. Daniel Marston wrote this game-changing guide, filled with strategies and skill building exercises.
Proven strategies for finding employment, using public transportation and living on their own
Tools to improve self-confidence in friendships and professional relationships
Interventions to overcome challenges in the workplace
Coping skills for anger, frustration and sadness
Over 20 assessments for counseling sessions and moving therapy forward