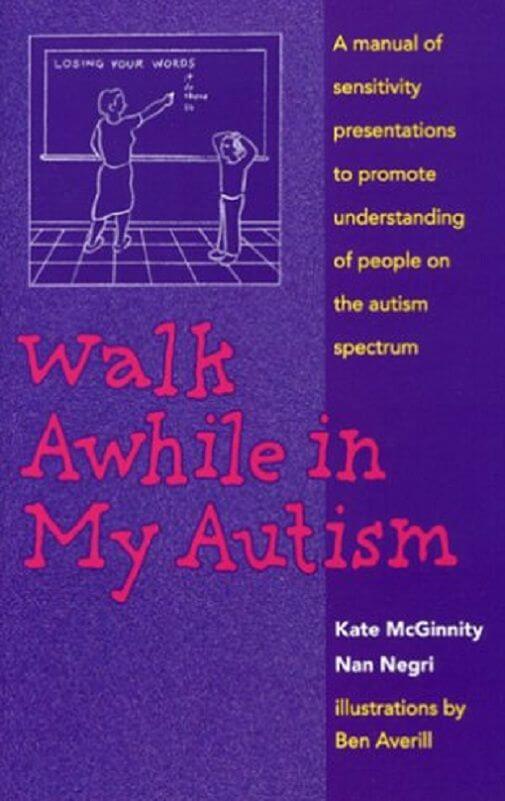 Walk Awhile in My Autism
A manual of sensitivity presentations to promote understanding of people on the autism spectrum.
"This wonderful book lives up to the high standards I have come to expect from Kate McGinnity and Nan Negri—creative, thoughtful, sensitive, current and practical. A must for every parent, every professional and every child who lives with autism. Buy it. Read it. Love it."—Anne M. Donnellan, Ph.D., Director of the University of San Diego Autism Institute, and Professor Emerita, University of Wisconsin-Madison.
"I especially liked the quotes from people with autism, Planet Autism [page 34], and the visual, auditory and tactile exercises to simulate the sensory problems of people with autism. The main thing is all the exercises people can do so teachers, parents, and others can experience how a person with autism senses and feels the world."—Temple Grandin, Associate Professor of Animal Science at Colorado State University, and author of Emergence: Labeled Autistic, and Thinking in Pictures.