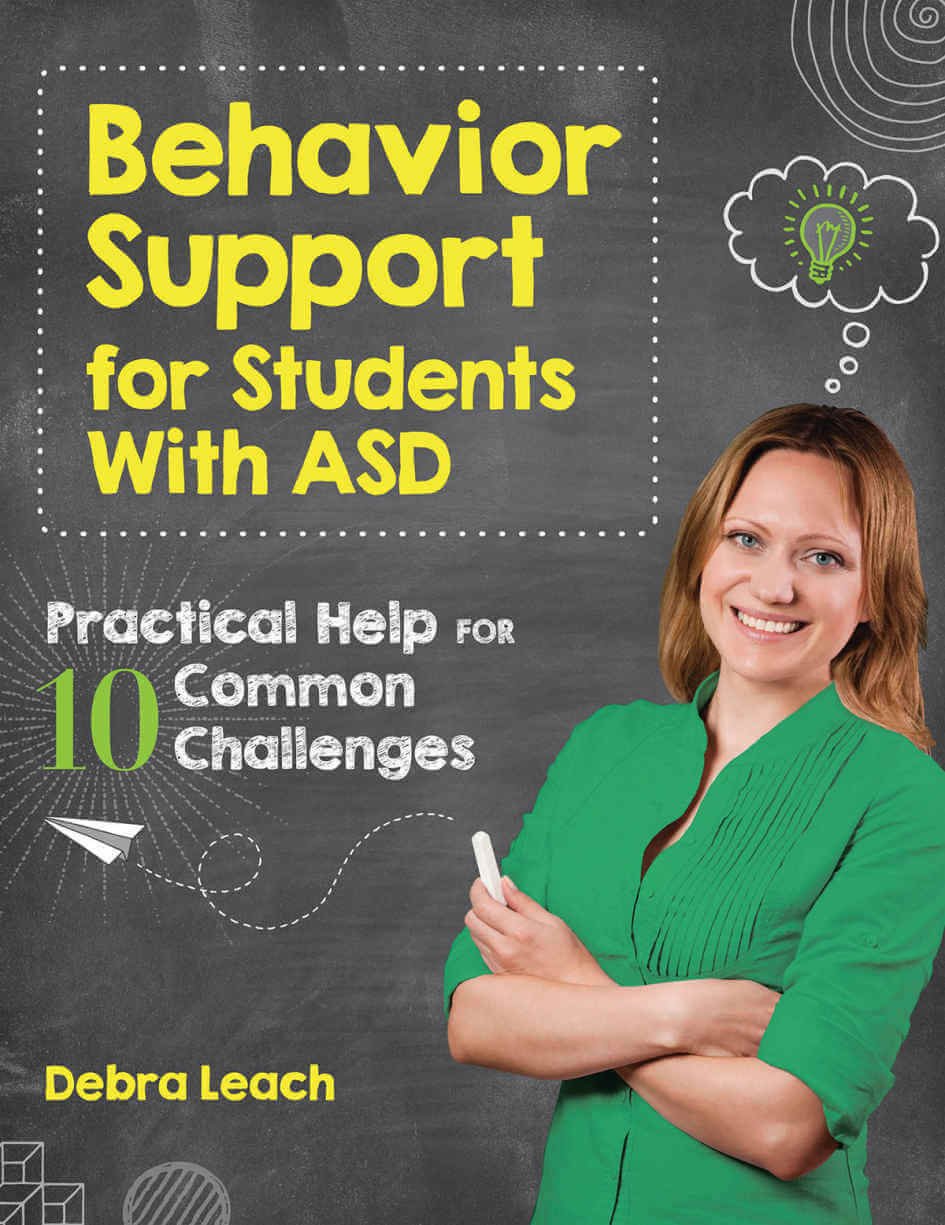 Behavior Support for Students with ASD – Practical Help for 10 Common Challenges
When students with autism spectrum disorder (ASD) engage in challenging behavior, how can teachers best respond? This practical guidebook shows you how to address ten of the most common classroom behavior challenges—from following directions to handling transitions—with skill, insight, and compassion.
You'll start with an in-depth overview of the characteristics your students with ASD may have, plus foundational guidance on using functional behavior assessment (FBA) and multi-tiered systems of support (MTSS) to address challenging behaviors. Then, for each of the ten behaviors, you'll get a dedicated chapter on how to:
Understand your students. Learn more about the academic, social, cognitive, and physical challenges that may contribute to each behavior.
Assess their behavior. You'll get an easy-to-use FBA checklist for assessing the function of each specific challenging behavior, along with classroom examples and helpful tips for accurately assessing items on the checklists.
Support positive behavior. You'll discover how to use research-based strategies to help students develop more adaptive behaviors. Vignettes and sample intervention plans show you how to translate assessment into effective supports tailored to each student's needs.
A must for all teachers of students in Grades K–12, this reader-friendly guide will help you support students with ASD, resolve or reduce behavior challenges, and strengthen academic and social-emotional outcomes for every learner.
PRACTICAL MATERIALS: 10 FBA checklists, plus detailed guidelines, vignettes, and sample intervention plans.
HELP STUDENTS WHO STRUGGLE WITH:
Following directions
Engaging during group instruction
Working independently
Repetitive behaviors
Aggressive behaviors
Working with partners and groups
Attempting unfamiliar or difficult tasks
Engaging in nonpreferred tasks
Transitions
Shouting out