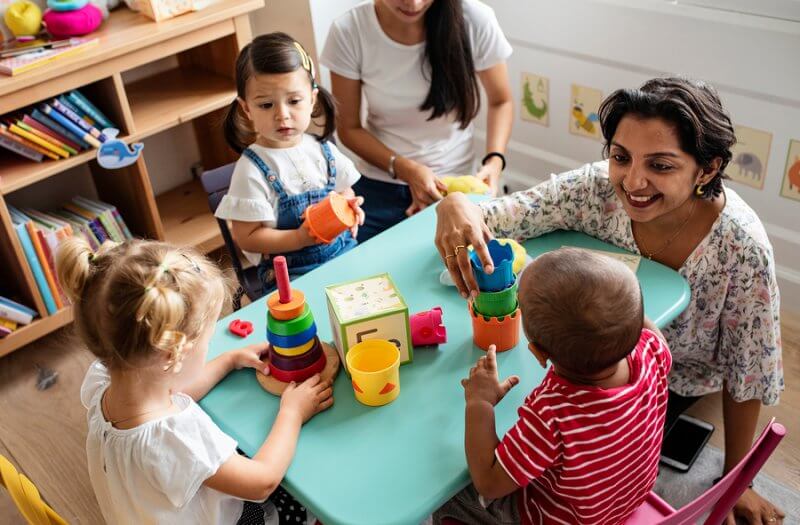 I have a child with autism in my class this year. How do I best support them?
Teaching a child with autism can be both rewarding and challenging at times. If this is your first time teaching a person with autism, it can feel overwhelming knowing what to do or understand what makes that child tick. Luckily, there are lots of resources out there to educate and guide teachers to help make a child's school experience a good one.
It is important to understand that an educator's role is to guide the child and not try to change who that child is. None of us can predict the future outcomes for a child or what they may achieve later in life. Good teaching fosters growth and development, paving the way for a child to reach their full potential.
Develop a Relationship with the Family
Parents know their children best and can be your greatest source of information.
Build a Relationship with the Student
Challenging behavior can occur when there is no trust, respect, or understanding. Relationship building is the cornerstone of what we do in the Low Arousal Approach to reduce challenging behavior. When a child feels valued, they will give you their best. When things  go wrong in a trusting relationship, you can recover and move on.
Understand the Diagnosis
Autism Spectrum Disorder (ASD) covers a broad spectrum. The saying goes, if you've met one child with autism, you've met one child with autism. ASD is a neurological disorder, which is important to know because much of what is exhibited is due to this neurology.
Curriculum Considerations
The curriculum may have to be modified for students with autism or changed altogether to make achievable goals. The prime goal is to make the curriculum meaningful and accessible to a child with autism. This can require a lot of thought in the inclusive classroom. Some points to consider:
The Consummate Professional
Learning is on-going and lifelong. It is important to keep acquiring new knowledge and shedding those notions that are no longer working.
Over the years, my children have had some fantastic teachers who did many of these things which made all the difference to my children thriving at school. During my teaching career, I also had the privilege of working alongside educators who were knowledgeable and passionate about teaching and supporting students with special needs. It does take a village to do things right. The school community plays a big role in a child's life. If everyone works together, the outcome is a strong one. Education is the springboard for lifelong learning and enjoyment.
Have a great school year!
Further Reading
The Complete Guide to Special Education: Expert Advice on Evaluations, IEPs, and Helping Kids Succeed, 2nd Edition
It's More Than "Just Being In" – Creating Authentic Inclusion for Students with Complex Support Needs
You're Going to Love This Kid – 2nd. Edition
Editorial Policy: Autism Awareness Centre believes that education is the key to success in assisting individuals who have autism and related disorders. Autism Awareness Centre's mission is to ensure our extensive autism resource selection features the newest titles available in North America. Note that the information contained on this web site should not be used as a substitute for medical care and advice.