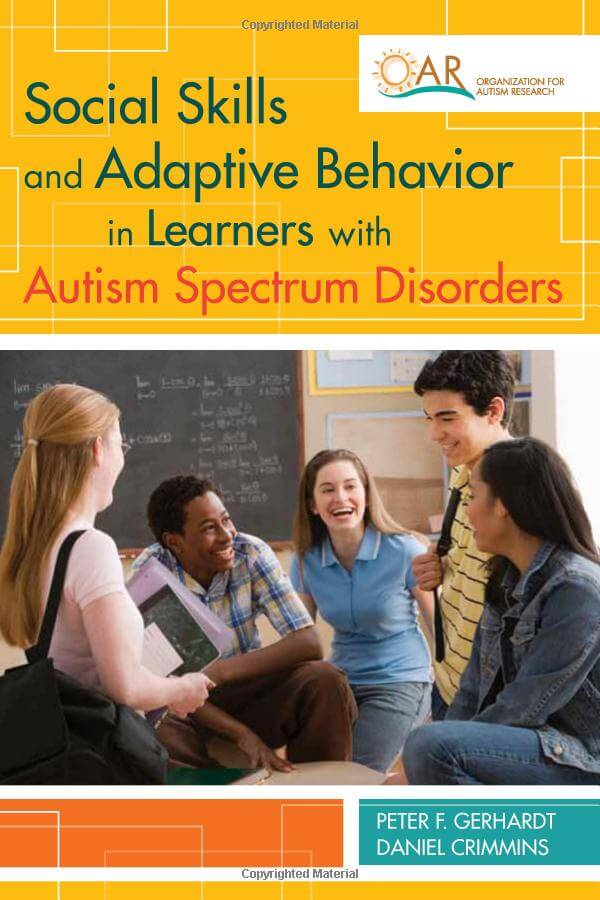 Social Skills and Adaptive Behavior in Learners with Autism Spectrum Disorders
Promoting better social skills and behavior is a top priority for anyone who works with learners with autism—but which practices really improve outcomes? Find out in this cutting-edge volume, a reader-friendly synthesis of the latest findings from more than 20 of today's top researchers in the field.
Coordinated by the highly respected Organization for Autism Research, this accessible book is an ideal text for future professionals and essential reading for administrators and consultants in educational settings. Readers will explore current evidence, best-practice recommendations, and future research directions for
assessing social skills with evidence-based methods and tools
conducting interventions that really make a difference
promoting friendships and peer acceptance
increasing joint attention
implementing schoolwide positive behavior support
improving outcomes with Pivotal Response Treatment
strengthening children's self-help skills
providing effective support for families of children with autism
using appropriate pharmacologic interventions to manage symptoms associated with ASD
Readers will also get first-hand insights from individuals on the autism spectrum and their family members and service providers, who provide balanced perspectives on today's research trends and practices. A cornerstone resource for current and future professionals working with learners of all ages, this book will help readers understand what really advances the social skills and behavior of students with autism—so they can use effective practices to improve the lives of children and families.