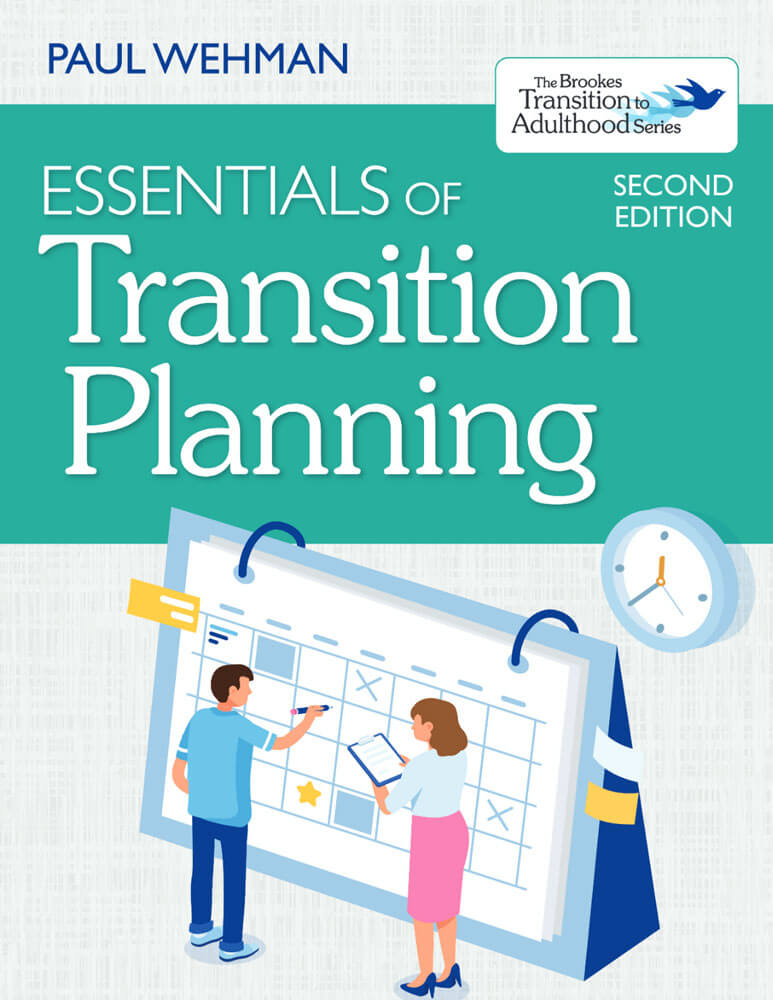 Essentials of Transition Planning, 2nd. Ed.
All the essentials of transition planning are at your fingertips in the second edition of this popular book, a one-stop guide to helping young people live fulfilling adult lives beyond the classroom. Expanded and updated with the very latest on new legislation, funding sources, and other timely topics, this reader-friendly resource will help current and future professionals prepare young people to lead successful, self-determined adult lives.
For young people with disabilities, crossing the bridge to adulthood will be empowering instead of intimidating—when their support teams know the essentials of effective transition planning. Now all the fundamentals of well-crafted transition plans are collected in one concise quick-guide, straight from one of the top authorities on helping young people live fulfilling adult lives.
The keystone of an innovative new series of practical transition guides, this down-to-earth guidebook is a must for educators, service providers, and all others navigating the complex process of transition planning. With their clear research-based guidance, vivid examples, and ready-to-use checklists and tools (see box), Paul Wehman and a select group of expert contributors help readers:
plan transition at both individual and community levels
develop individualized curricula
strengthen students' academic and functional skills
improve access to the general curriculum
write and implement effective transition IEPs
overcome barriers to service coordination
engage students with more significant support needs
make the most of community agencies and resources
determine eligibility for vocational services and funding
choose from vocational support service delivery models
support students who pursue higher education
conduct assessment and ongoing monitoring of student progress
promote family involvement
understand relevant law and policy
To make key concepts come to life, the book gives readers realistic case studies of students with a range of disabilities, analyzing both success stories and situations in which a different approach could have led to better outcomes. And with the "fast facts" in every chapter, readers will have quick insights from current research to inform their students' transition plans.
An invaluable one-stop guide to the basics of transition planning, this book is a must-own for anyone supporting young people with disabilities as they navigate life beyond the classroom.