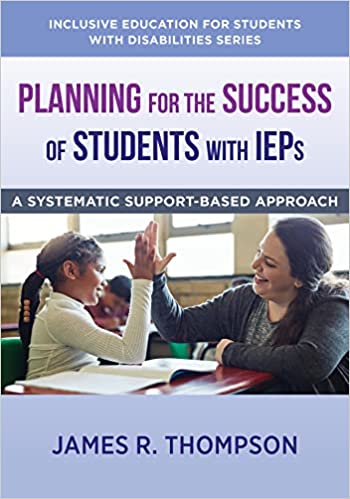 Planning for the Success of Students with IEPs – A Systematic, Supports-Based Approach
The difficulties that students with individual education plans (IEPs) encounter in general education classrooms are rarely impossible to overcome. What is required to help them succeed is figuring out the individualized supports they need, whether that involves accessing technology, receiving assistance from a peer or adult, or curricular and assignment adaptations.
In this comprehensive handbook from The Norton Series on Inclusive Education for Students with Disabilities, James R. Thompson synthesizes the work of a team of experts to provide a roadmap for that problem-solving process. The Systematic Supports Planning Process is structured around three central questions that lead to identifying different types of support:
•       "What to teach?"—curricular adaptations
•       "How to teach?"—instructional supports
•       "How to promote participation?"—participation supports
Packed with easy-to-follow guidelines, as well as implementation tools and examples, this book is a one-stop reference for planning, delivering, monitoring, and evaluating the supports that students with IEPs require.