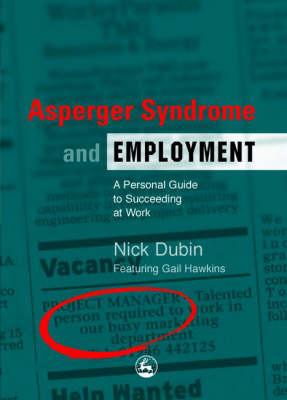 Asperger Syndrome and Employment: A Personal Guide to Succeeding at Work
People with Asperger Syndrome (AS) can find it difficult to work in an environment that involves socialization with colleagues or a lack of routine. However, Asperger Syndrome and Employment shows how success in the workplace is possible with perseverance and with the right supports and strategies in place.
Nick Dubin discusses his own experiences at work and highlights challenges common among employees with AS. The DVD also includes interviews with Nick's former employers who assess his strengths and weaknesses, as well as commentary from Gail Hawkins (author of the JKP book How to Find Work that Works for People with Asperger Syndrome) who relates Nick's experiences to those she sees in her work with people with AS.
Dubin advises how to succeed in the workplace and offers practical advice on finding employment in line with your interests, making use of job coaches, developing self-esteem, using your strengths and being honest to yourself and others about your weaknesses.
Asperger Syndrome and Employment is a valuable source of information and inspiration for teenagers and adults with AS, as well as anyone working with someone with AS.