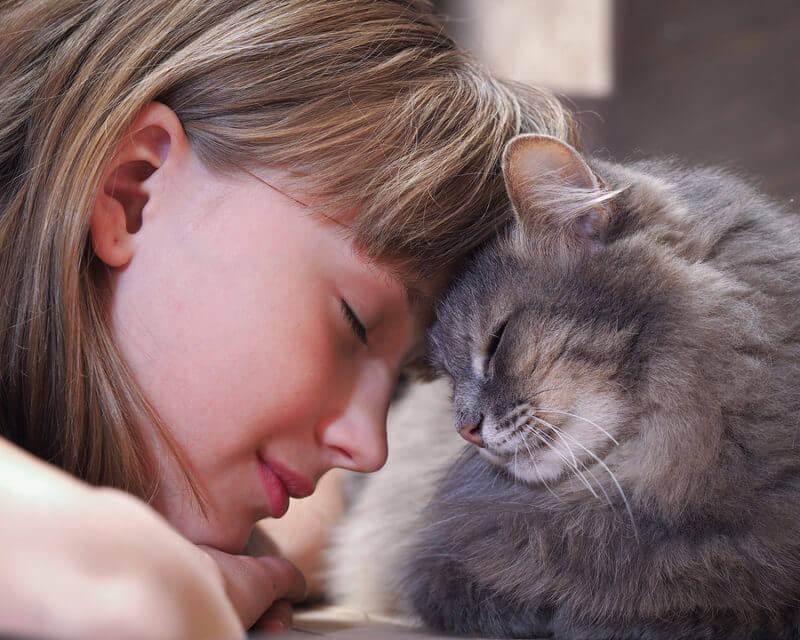 Autism Aspirations – Landing That Dream Job
Our children have many hopes, dreams and aspirations for a job that would make them feel fulfilled and happy; however,  there is often a disconnect between the dream and actually making it happen. This can occur for a number of reasons – lack of opportunity, no skills or training, lack of experience and unavailability of supports for success. While some children with ASD can translate their interests into self employment, most will need help getting the work experience that builds towards a dream job.
Choose something they love and see what job/volunteer opportunities there are locally
Since the age of 13, my now 22 year old daughter, Julia, wanted to work with cats at the Meow Foundation. She found this organization on her own through internet research and visited the site daily for the past 4 years to see which cats were up for adoption. I looked into what was involved in volunteering for this organization and found out you had to be 18 in order to fill out an application. I decided this would be a long term goal for Julia and broke the process to down into steps in order for her to volunteer. Here are the things we did in order to prepare.
The ten step process that lead to job success for my daughter with autism
Learn about the organization
In order to be a great volunteer or employee, you have to know how the organization works. Spend time browsing through their website to see what the mission is for the organization and how you can support it. When we started, we weren't ready to adopt a cat so we sponsored a different cat with a disability every Christmas. I've kept track of those cats for 4 years and make sure Julia receives presents from them at Christmas. This is more meaningful and magical to her than Santa. She also feels she is making a difference in the life of a cat.
Support the organization by attending their fundraisers and open house days
Meow Foundation held open adoption days, fundraising events, and once a month they brought two cats to a local pet store. We attended all of these things to show our support. Julia began to experience firsthand the different facets of the Meow Foundation.
Educate yourself on the topic
Meow Foundation is all about cats so we began to study cats. We attended two local cats shows per year so that Julia could learn about breeds and observe different cat behavior firsthand. We've bought loads of books about cat behavior and cat care as well as cat stories. Julia also watched films like A Street Cat Named Bob, Milo and Otis, That Darn Cat, and The Cat from Outer Space, to name a few.
Ask how you can help
Before Julia was old enough to volunteer, I called the Meow Foundation to see if there were any tasks we could do to help without directly volunteering due to the age restriction. There was the opportunity to grow cat grass and bring it to the adoption center. They also had an ongoing list of items they needed donated for the cats.
Find a talking point
Try to find some way in which you can engage in a conversation with the organization. Two years ago, we adopted Mr. Darcy from the Meow Foundation. This took Julia through the adoption process. It also gave us the "in" when it was time to fill in an application at age 18. We were able to let the Foundation know how their former cat was doing in our home.
Get experience
In order to work with cats, we needed practice looking after one. Mr. Darcy has provided daily opportunities for discussion and observation. Julia still can't pick up a cat, but we learned that was not a requirement to volunteer. She also takes Mr. Darcy to his vet appointments. In high school, I requested that Julia's work experience be at a pet store so she had one year's experience working in that setting.
Give exposure in a variety of settings
Through various outings, we've learned where different cats are. There is a cat at our local garden center, bookstore, vet, recycling depot, and even at some tourist attractions. We've visited a feral cat colony while on holidays. Julia also visits our local Cat Cafe every Thursday morning.
Offer your skills to enhance the organization
Julia has been reading to a dog in a library program for 9 years. We were able to talk about this at the interview and the coordinator thought this could be a great idea to help the shy cats socialize.
Create new opportunities with new skills
Through the reading with dogs program, we learned about the Pet Access League Society. We're going to have Mr. Darcy tested to be a therapy cat which will provide Julia with another possibility to work with her cat in a therapeutic setting. It will also be a great way for her to practice her social skills. It's a win-win.
Provide support for your child
Organizations and businesses operate to fulfill their goals. They don't have the time or resources to support our kids. With Meow Foundation, I guaranteed aide support for Julia as well as transportation so that she would be a reliable volunteer.
While this may seem like a lot of preparation, four years of working towards this goal paid off. Julia got her volunteer position with the Meow Foundation in September 2017. It was a dream come true for her, but none of it was luck. Her dedication to the organization over the past four years showed her loyalty and commitment. Even though the job is new for Julia, there is a lot of familiarity already created through our on-going involvement. Julia will be able to acquire new skills that eventually may lead to a paying job working with cats.
Successful employment is a long term process. It's much more than writing a resume and doing a job interview. Preparation really is the key to a solid chance at employment.
Editorial Policy: Autism Awareness Centre believes that education is the key to success in assisting individuals who have autism and related disorders. Autism Awareness Centre's mission is to ensure our extensive autism resource selection features the newest titles available in North America. Note that the information contained on this web site should not be used as a substitute for medical care and advice.