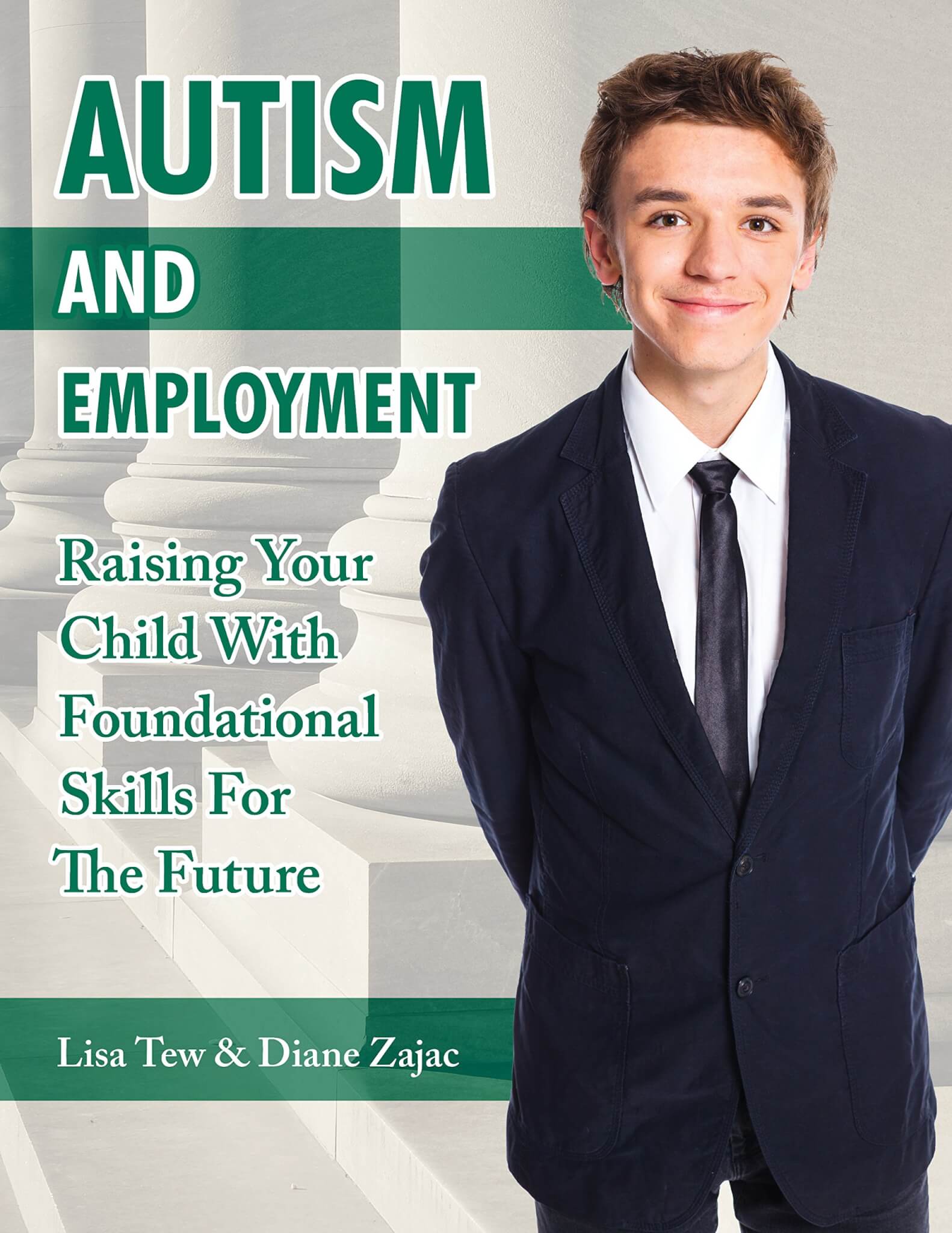 Autism and Employment: Raising Your Child with Foundational Skills for The Future
According to an Easter Seals survey, parents of children who have ASD were most worried about their children having independence in adulthood. Quality of life, fitting into society, and employment were also top concerns. Your knowledge of your child, your devotion and your many varied experiences with you child, make you the ideal coach.
This book was written to help you, the parent, to raise your child with the foundational skills he or she will need for the future.
Table of Contents:
Chapter One: Autism and Employment
Chapter Two: The Skills Your Child Must Have For Employment
Chapter Three: Introducing the Foundational Social-Communication Skills
Unit One Knowledge of Self and Others (KSO Skill One)
Unit Two Knowledge of Self and Others (KSO Skill Two)
Unit Three Knowledge of Self and Others (KSO Skill Three)
Unit Four Knowledge of Self and Others (KSO Skill Four)
Unit Five Knowledge of Self and Others (KSO Skill Five)
Unit Six Knowledge of Self and Others (KSO Skill Six)
Unit Seven Knowledge of Self and Others (KSO Skill Seven)
Unit Eight Personal Presentation (PP Skill One)
Unit Nine Personal Presentation (PP Skill Two)
Unit Ten Personal Presentation (PP Skill Three)
Unit Eleven Personal Presentation (PP Skill Four)
Unit Twelve Personal Presentation (PP Skill Five)
Unit Thirteen Personal Presentation (PP Skill Six)
Unit Fourteen Personal Presentation (PP Skill Seven)
Unit Fifteen Personal Presentation (PP Skill Eight)
Unit Sixteen Personal Presentation (PP Skill Nine)
Unit Seventeen Personal Presentation (PP Skill Ten)
Basic Tools
Chapter Four: Raising the Bar: Increasing the Skill Elements and Carryover