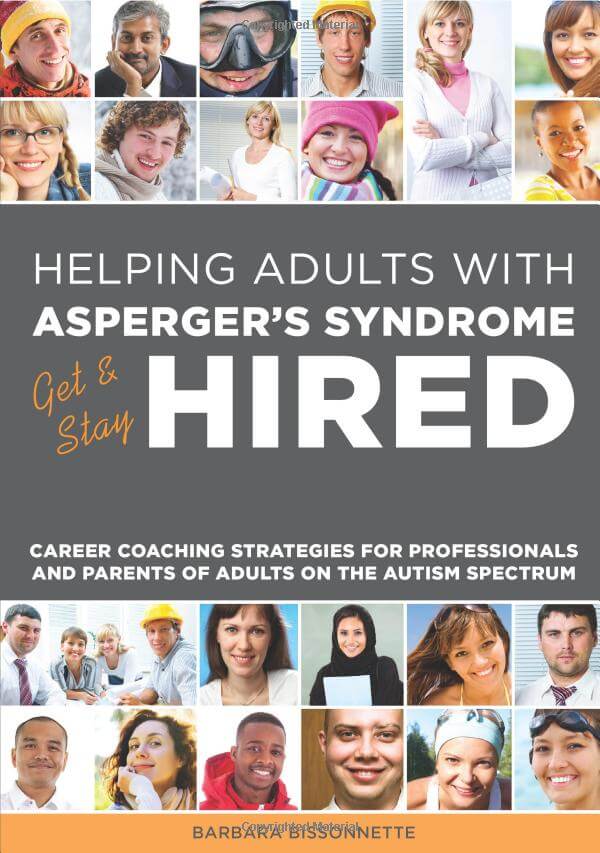 Helping Adults with Asperger's Syndrome Get & Stay Hired – Career Coaching Strategies for Professionals and Parents of Adults on the Autism Spectrum
Employment expert Barbara Bissonnette provides strategies that professionals and parents need to guide individuals with Asperger's Syndrome (Autism Spectrum Disorder) to manageable jobs, and keep them employed.
Career counselors and coaches, vocational rehabilitation specialists, other professionals, and parents are often unsure of how to assist people with Asperger's Syndrome. Traditional career assessments and protocols do not match their unique needs. In this practical book, readers will gain insight into how people with Asperger's Syndrome think and the common employment challenges they face. It explains how to build rapport and trust, facilitate better job matches, improve interpersonal communication and executive function skills, and encourage flexible-thinking and problem-solving.
With tried-and-tested advice, assessment tools, and in-depth profiles of actual coaching clients and innovative companies that are utilizing the specialized skills of people with Asperger's, this book shows the way to a brighter employment future for those on the autism spectrum.