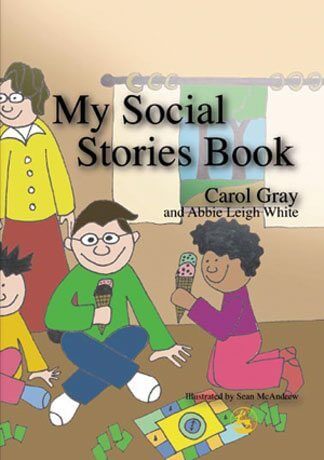 My Social Stories Book
Author:
Edited by Carol Gray and Abbie Leigh White, Illustrated by Sean McAndrew
Publishing Info:
Paperback 160 pages / 2002
Carol Gray's social stories have been found to be very effective in teaching social and life skills to children on the autism spectrum. Taking the form of short narratives, the stories in My Social Stories Book take children step-by-step through basic activities such as brushing your teeth, taking a bath and wearing a safety belt in the car. These stories are written for preschoolers aged 2-6 and form a useful primer for non-autistic as well as autistic children.