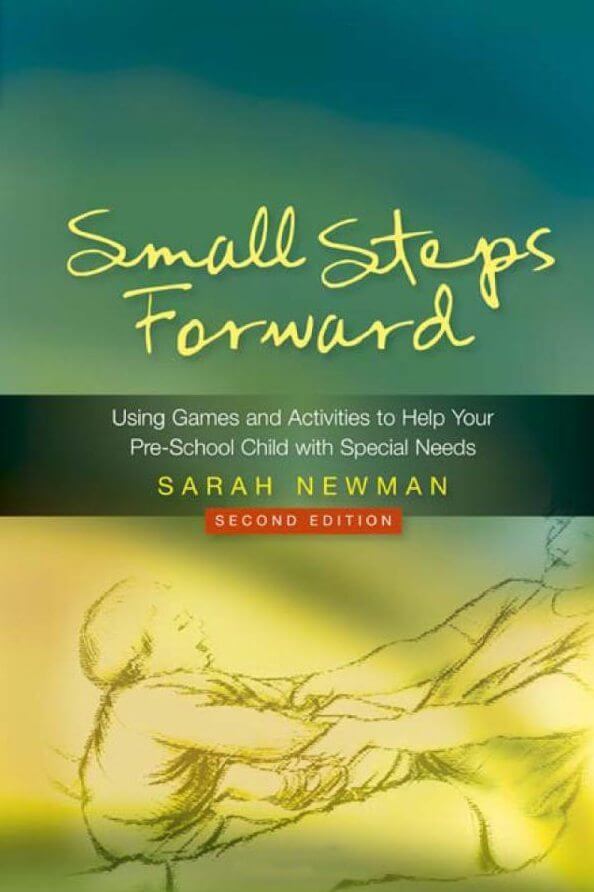 Small Steps Forward – Using Games and Activities to Help Your Pre-School Child with Special Needs (2nd. Edition)
When young children are diagnosed with conditions such as Down Syndrome, autism or other forms of developmental delay, there is much that parents can do to help. This new edition of the award-winning Small Steps Forward includes up-to-date research and practice, providing parents and carers with the information they need and a host of ideas to encourage their child's development. The games and activities use toys and materials which most children will already have, and involve no special preparation. They are also fun to play.
Sarah Newman divides skills into six areas – cognitive, linguistic, physical, sensory, social and emotional – for convenient reference. She deals with general issues, such as behaviour management, toilet-training and sleep management, which may be encountered by parents of children with any form of disability – physical, learning or sensory. She also provides an outline of child development so that parents can place their child's progress in context, and gives practical advice on coping with stress of having a child with special needs.
This book is an essential guide for parents of young children with developmental disabilities and will also be invaluable to anyone who works with children with special needs.