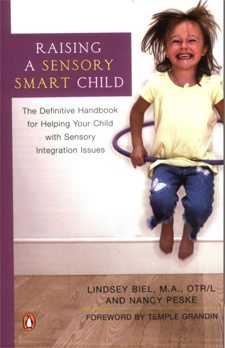 Raising a Sensory Smart Child
For children with sensory integration issues-those who have difficulty processing everyday sensations and exhibit unusual behaviors such as avoiding or seeking out touch, movement, sounds, and sights-this groundbreaking book is an invaluable resource.
Long thought to affect only autistic children, or mistaken for ADHD, SI dysfunction is finally being recognized as a separate condition. Coauthored by a pediatric occupational therapist and a parent of a child with SI dysfunction, Raising a Sensory Smart Child is as warm and accessible as it is authoritative and detailed and is an indispensable guide for parents, therapists, and teachers who will turn to it again and again.