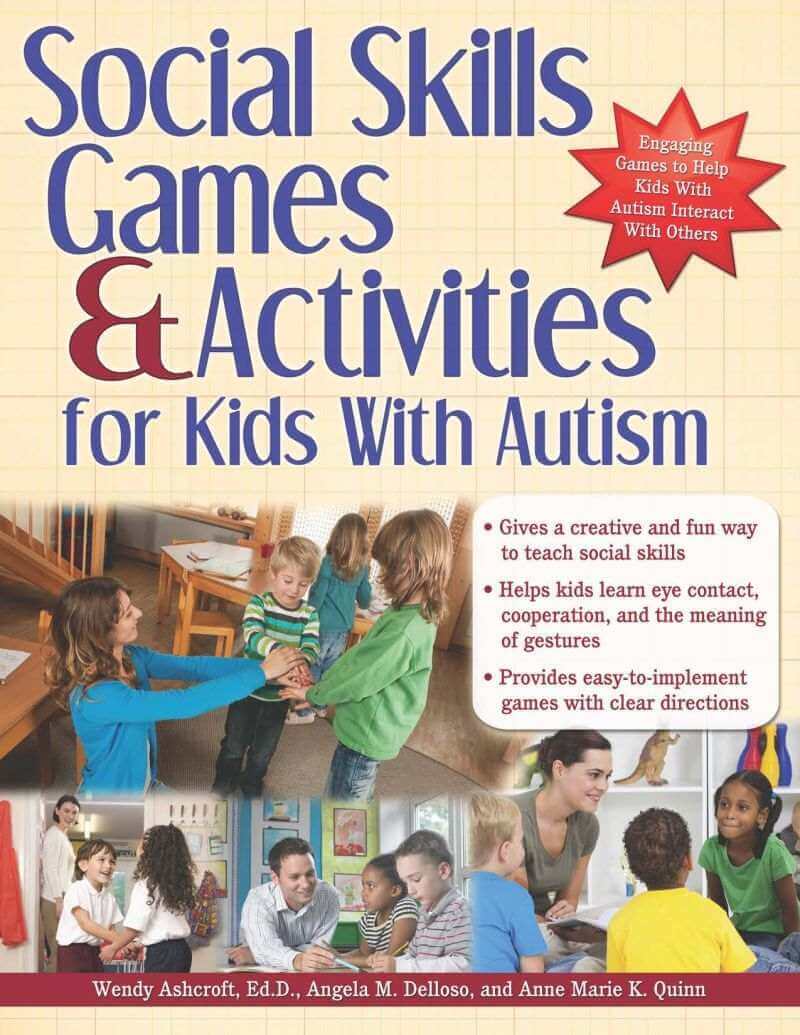 Social Skills Games and Activities for Kids with Autism
Social Skills Games and Activities for Kids With Autism provides complete instructions for using fun, engaging games and activities to teach social skills to children with Autism Spectrum Disorder. The games include directions for assessing skills such as asking for toys, getting the attention of others, reading nonverbal gestures, understanding perspectives, and cooperating to solve problems.
Using the principles of Applied Behavior Analysis, the book takes teachers through motivating, prompting, shaping, modeling, and reinforcing social skills while playing the games and helping students learn to participate in other activities such as demonstrating the social skill in role plays and the natural environment. Perfect for teachers struggling to help their students with autism learn to interact socially with their peers, these games are sure to become a much-loved part of students' daily routines.