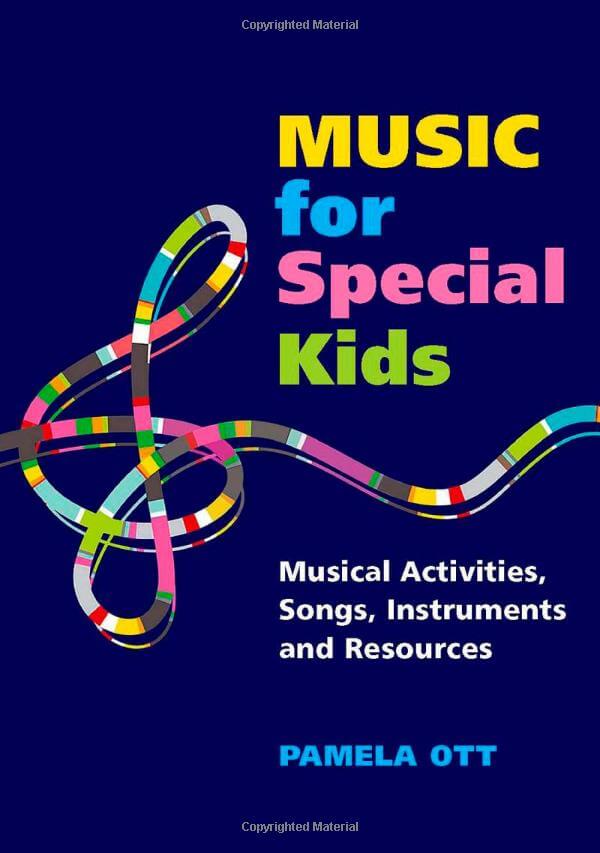 Music for Special Kids – Musical Activities, Songs, Instruments and Resources
Music is a powerful means of engaging children with developmental disabilities such as Autism Spectrum Disorders, Down Syndrome and Cerebral Palsy. This lively music activity book shows how music can be an effective and enjoyable way to enhance the education and development of children with special needs.
Packed with inspiring tips, activities and song ideas, this practical resource will have everybody singing, clapping and playing along! It explains simple and fun ways of using songs, instruments and musical games to connect with children of all levels of ability, and includes helpful rhythm worksheets and sheet music. There is a wide range of suggestions for songs and activities that encourage communication, increase self-esteem, stimulate fine and gross motor skills and motor coordination, and promote relaxation.
This book of toe-tapping music activities is a must-have for parents, teachers, caregivers, music therapists and anybody else working with children with developmental disabilities.