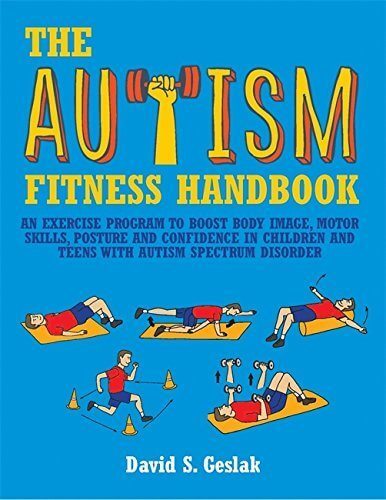 Autism Fitness Handbook: An Exercise Program to Boost Body Image, Motor Skills, Posture and Confidence in Children and Teens with Autism Spectrum Disorder
Designed to address specific areas of difficulty for children, teens and young adults with autism spectrum disorder (ASD), the 46 exercises in this comprehensive program are proven to improve body image, motor coordination, posture, muscular and cardiovascular fitness. The boost to confidence, relationships and general wellbeing resulting from this will be transformative for individuals with ASD and their families.
Used extensively in homes, schools and specialist ASD programs, the exercises require minimal equipment and can be used in a wide range of settings. Accompanied by clear instructions and explanatory cartoon illustrations, they are easy for non-specialists to follow and can be used just as effectively with groups or individuals.
Packed with helpful advice from the author, an ASD fitness specialist, as well as inspiring case studies and guidelines on adapting the exercises for different ages and abilities, this popular program contains everything needed to get minds and bodies active while having fun!