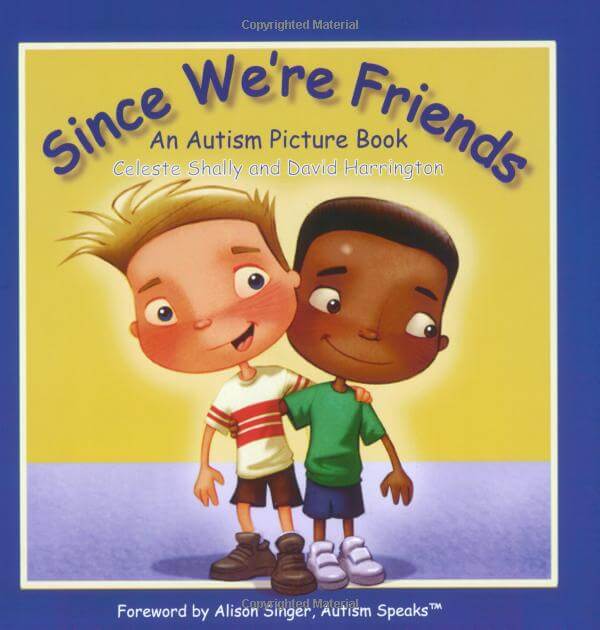 Since We're Friends – An Autism Picture Book
Matt's autism doesn't stop him from having fun! Even when Matt struggles to navigate social situations, his friend is there to help him out. The two boys enjoy playing sports, watching movies, reading books, and talking about animals. Working together, a best friend's compassion and understanding turn Matt's frustration into excitement. Whether on the basketball court, the playground swings, or at the neighborhood pool, the two friends enjoy each other's company.
David Harrington's colorful illustrations complement Celeste Shally's touching story of friendship to create a book that is the perfect guide for children and parents to better understand those with autism spectrum disorders.