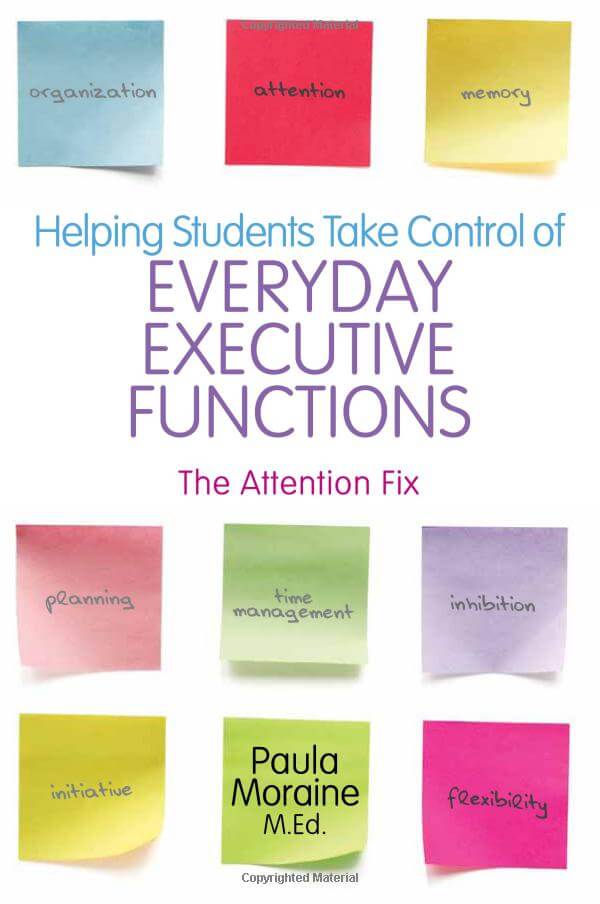 Helping Students Take Control of Everyday Executive Functions: The Attention Fix
This book presents an innovative model for strengthening and developing executive function in any student, including those with attention, memory, organization, planning, inhibition, initiative, and flexibility difficulties. It provides guidance on how to support each student's evolving executive function, and how to encourage those who are ready to develop self-advocacy and become more responsible for the development of his or her own executive function skills.
The author advocates a student-centred approach in which educators first explore eight key 'ingredients' with the student: relationships; strengths and weaknesses; self-advocacy and responsibility; review and preview; motivation and incentive; synthesis and analysis; rhythm and routine; and practice and repetition. She provides step-by-step explanations of how the educator and student can then explore and use these 'ingredients' in different ways and in different combinations to successfully address particular areas of difficulty. The approach is clearly explained, and the author provides many useful examples, tried-and-tested practical tips and strategies; suggested conversation starters; sample time management plans; and other tools that can be adapted to meet the particular needs and abilities of each individual student.
Original and effective, the approach outlined in this book will be of interest to teachers and other professionals involved in supporting executive function in students of all ages, as well as parents and carers.